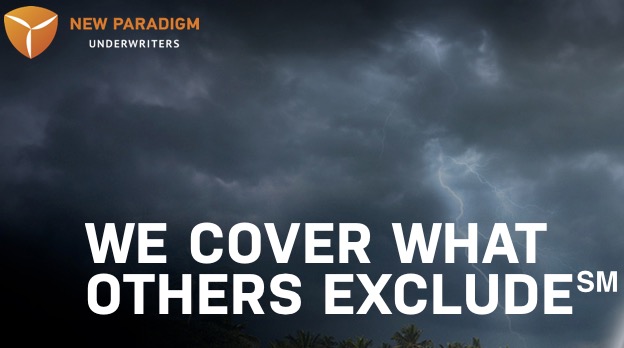 [Fort Lauderdale, Florida] – New Paradigm Underwriters, LLC, a leading provider of parametric insurance products and risk management solutions, is proud to announce the launch of their new Terrorism PM® facility. This facility is designed to offer clients unique coverage options for acts of terrorism and sabotage that often were previously excluded from traditional insurance policies. The company has partnered with global insurers at Lloyd's of London, to provide clients with comprehensive terrorism coverage options that help mitigate the financial impact of these devastating terroristic events.
The terrorism threat landscape has evolved significantly over the last few years, becoming more complex and volatile than ever before. As a result, businesses of all sizes face increasing risks from a wide range of threats. From high-profile terrorist attacks to more targeted acts of sabotage, businesses need to be prepared to protect themselves and their assets. This new Terrorism PM® facility will enable New Paradigm Underwriters, LLC to provide coverage that responds to this changing threat landscape, ensuring that their clients are protected against a range of potential risks.
"We are excited to launch our new Terrorism PM® facility and expand our offerings to better protect our clients from the evolving threats of terrorism and sabotage," said Mark Groenheide, Senior Vice President & Director of Specialty Insurance Programs. "Our innovative approach to closing the coverage gap for off-premises terrorism events will protect earnings for our policyholders. Terrorism PM®coverage will help provide businesses with the protection they need to operate confidently in today's volatile world."
Terrorism PM® coverage is designed to help businesses recover in the aftermath of a terrorist attack or sabotage event. The coverage is parametric, which means that it is triggered by a predetermined set of conditions providing coverage radius at a predetermined location for loss of income proceeding a terrorism event. This approach ensures that clients receive payouts that can help them get back on their feet..
The Terrorism PM® facility complements New Paradigm Underwriters, LLCs existing insurance solutions, which include first-dollar, parametric insurance products that provide relatively quick and efficient payouts in the aftermath of natural disasters and other catastrophic events. The company's commitment to innovation and customer service has made them a leader in the insurance industry, and it is well positioned to help clients navigate the changing insurance landscape.
For more information & disclosures about New Paradigm Underwriters, LLC's Terrorism PM® and its facility, please visit: https://www.npuins.com/terrorismpm.
About New Paradigm Underwriters, LLC
New Paradigm Underwriters, LLC is a specialty insurance agency that provides innovative first-dollar, parametric and other insurance solutions for businesses and individuals. Founded in 2013, the company has built a reputation for delivering responsive service and customized insurance programs that meet the unique needs of their clients and partner brokers. With a focus on innovation and customer service, New Paradigm Underwriters, LLC is committed to helping clients navigate the changing risk landscape. For more information & disclosures, please visit: http://www.npuins.com.
[pdf-embedder url="https://usaherald.com/wp-content/uploads/2023/05/NPU_Terrorism_PM_Sell_Sheet_R14.pdf"]
Media Contact:
Name: Cole Baldecchi, Esq.
Title: In-House Counsel
Phone: +1 (954) 820-7813
Email: [email protected]