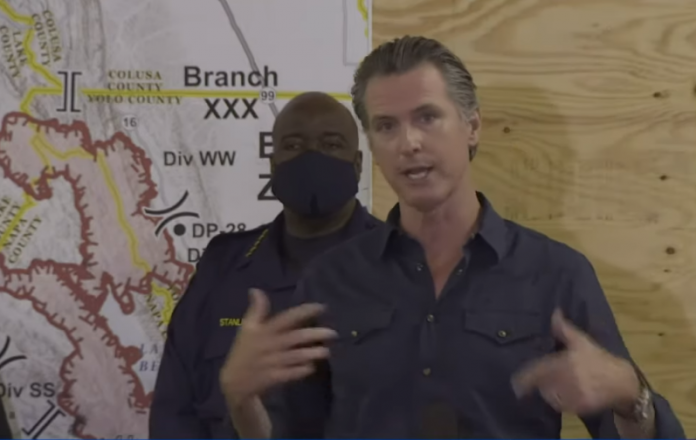 The White House approved California's request for a Presidential Major Disaster Declaration to boost the state's response to the ongoing massive wildfires, according to Governor Gavin Newsom.
Currently, more than 14,000 firefighters are working tirelessly to contain over 600 wildfires that already burned nearly 1.3 million acres across California. The wildfires were caused by the lightning siege on August 15.
Gov. Newsom thanked President Donald Trump for his "partnership" and for "granting" the bipartisan request for a major disaster declaration, which would also further California's support for residents impacted by the wildfires.
"I want to thank the Trump administration. I want to thank Bob Fenton in particular, who is here, who is the western regional coordinator for FEMA. There is no greater partner in the Western United States than Bob Fenton, said Gov. Newsom during a press conference on Friday.
Gov. Newsom added that Fenton and his team helped California obtained five fire grants, which Pres. Trump approved.