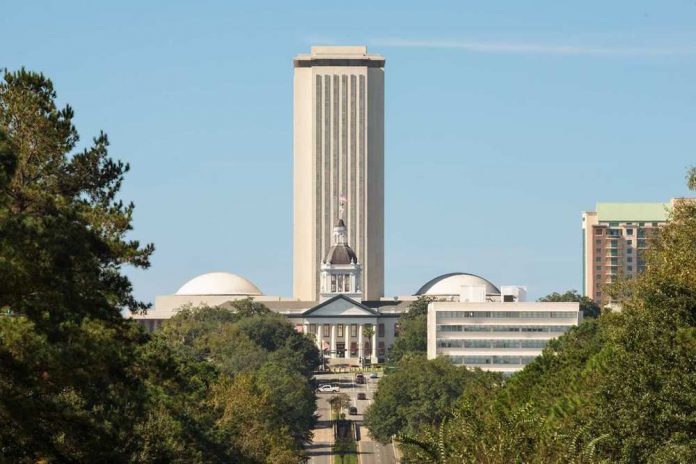 Cornell University wisely suspended its chapter of the Zeta Beta Tau fraternity after learning that its members had run a secret sex game called "Pig Roast," where members would earn points for having sex with large women.
Apparently, the heavier the woman, the more points earned by the fraternity man. Fox News reported this story about ZBT at Cornell and the disciplinary action taken by the university. It is unclear how many men participated in this game.
Credit Cornell for investigating and exposing the truth about this matter. For too long, prestigious schools and universities would seek to protect their precious reputation over their students' well-being.
While nobody has suggested the sex was anything but consensual, it is still a sad story about elite American men misbehaving. Cornell was right to force a period of reflection and mandate education and training, so these men understand this humiliating behavior is wrong.
Sadly, these seem to be exactly the type of disgusting, demeaning games that men create when they have too much time and too much alcohol. These games were never funny, and they are now finally being condemned by our society. This condemnation is long overdue.
The Florida House has its own "sex game" problem
What is also long overdue is an investigation into the sex games reported in the Miami Herald late last year as the Florida Legislature erupted with one sex scandal after another.
While Cornell's leadership took decisive action to stop the disgusting behavior on its campus, we can only wonder why none of the full-time resident Tallahassee Press Corp members paid to cover the Florida Legislature have investigated this compelling scandal or why no elected official other than Senator Debbie Mayfield found it deplorable enough to reveal.
In many ways, this sex game is more disturbing than the Zeta Beta Tau's because it involves adult men, elected to office who have been entrusted by the people to lead a state.  Or better stated in the case of the Florida House: Men with too much time, alcohol and power.
The first mention of this scandal was reported by the Miami Herald in December where Senator Mayfield revealed the existence of the game, most assuredly to collective gasps from current and former House members who scored points having sex and reported it to their peers.
In the Florida House version of sex games which dates to the 2010-2012 time period, House Members would score certain points for having sex with various classifications of people.  The points and targets went as follows:  Sex with a House staffer = 1 point.  Sex with a lobbyist = 2 points.  Sex with a Senator = 3 points.  Sex with a married Senator = 4 points.
Ironically, according to sources with intimate knowledge of the sex game, one of Mayfield's current Senate colleagues who played a key role in recent Senate sexual harassment investigations was a top "point earner" in the contest for a House Member.
Apparently, the members of the Florida House participating in the game chose to respect the Constitutional separation of powers and assign no points to any executive branch women.  However, of the men who participated, and the point scorers were all men, we cannot confirm their marital status or obtain a complete list.
Allegedly, a written scorecard existed, but USAHerald was denied repeated requests for the document.
The infidelity, sex and general atmosphere in the Florida Legislature is an embarrassment.
The infidelity is sad, but the sex between elected legislators and lobbyists who need legislative help causes all kinds of ethical concerns.
For one, this behavior compromises the elected official. Forget the morality of extramarital affairs, the sex clouds decision making and exposes important people to dangerous consequences. Does a legislator really like a bill, or does he like the fringe benefits of supporting the lobbyist's bill?  It is impossible to know.
Worse still is that an affair exposes a married legislator to extortion, blackmail and a host of other challenges by the sex partner and anyone who knows of the affair. This is why the military takes decisive action when affairs are discovered in its ranks.  Affairs in the military put troops at risk.
In the Florida Senate, at least a half-dozen men have been accused of affairs in the past few months by a well noted Florida news blogger.  Given the rise in publicity of these scandals, many may actually give up their night jobs and simply do what they were sent to Tallahassee to do, govern!
Getting paid for sex is prostitution
Then there is the other side of the lobbyist/legislator sex exchange. While the legislator clearly has a higher standard, he or she has sworn to uphold the laws of Florida, that alone does not dismiss the behavior of the paid advocate, the lobbyist.
Simply put, if a woman is paid to advance legislation by her clients, and part of her strategy for doing so is having consensual sex with a man who can help move her bill, is she a lobbyist or a prostitute?  Some Tallahassee lobbyists may find that sex is a more powerful lure than campaign contributions, which if not provided in the form of a quid pro quo, are perfectly legal in Florida. Prostitution is not.
All one need to is show up to the last week of the legislative session and see a bevy of young women wearing heels and short skirts if one has any doubt about the lure of sex appeal in the political process.  We would never demean the young women who are hired to perform the task, but we cannot ignore the spectacle, regardless of what one thinks of it.  Yes, sex sells.
What we are sure of is that human beings have the ability to delude themselves into thinking all kinds of odd behaviors are acceptable. The personal delusions, however, do not make the behavior acceptable or appropriate.
The question is, where does this all this bad behavior leave us or catch up to us – if it is part of the governing culture of our nation's third largest state and who, really, is in charge?
Does Richard Corcoran have the courage to act to protect women?
Florida's House Speaker Richard Corcoran likes to rail on injustices and attack those who hide in the shadows and keep Floridians from learning about how the state is run and how it spends its money.