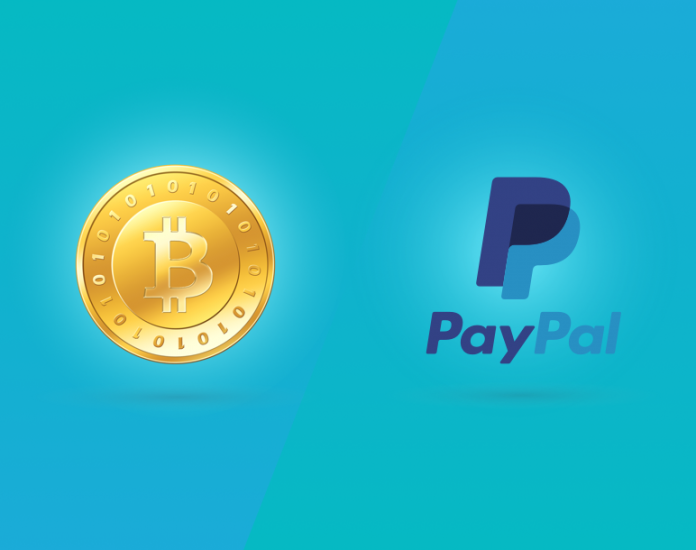 PayPal Holdings Inc. (NASDAQ: PYPL), the worldwide online payment processing company announced that its crypto trading service is now available in the United States.
 "We are pleased to announce that all eligible Paypal account holders in the U.S. can now buy, hold, and sell cryptocurrency directly with Paypal," according to an update about its crypto trading service on Thursday.
PayPal CEO says the "shift to digital currencies is inevitable"
The online payment processing company first announced its new crypto trading service on October 21. Its decision was driven by the accelerating migration to digital payments, the ongoing COVID-19 pandemic around the world, and the increased interest in cryptocurrencies by central banks and consumers.
In the announcement, PayPal CEO Dan Schulman said,  "The shift to digital forms of currencies is inevitable, bringing with it clear advantages in terms of financial inclusion and access; efficiency, speed and resilience of the payments system; and the ability for governments to disburse funds to citizens quickly."
The firm promised its customers the ability to use cryptocurrencies for online shopping within its network of  26 million merchants by early 2021. Any cryptocurrency payment will be settled using fiat currencies, like the U.S. dollar. Merchants will receive payments in an international currency, not in digital coins.
PayPal also said it would extend support for Bitcoin cash (BCH), Bitcoin (BTC), Ethereum (ETH),  and litecoin (LTC). Its customers would be able to buy, sell, and hold virtual assets.
launching a crypto trading service is big news for PayPal's 340 million users and a boost for Bitcoin and other leading cryptocurrencies.
It is expected that PayPal will need to convert some of its cash reserves to Bitcoin in order to meet the demand for payments and processing.
Venmo connection
Founded in 1998, PayPal is a pioneer in the app-based services industry that enables quick and easy electronic payments instantly from person-to-person. 
Paypal transformed payment processing and opened the door for banking apps like CashApp, Venmo, Zelle, and others. The transfer of money in-moments instead of days has revolutionized banking. After a few years, the world adjusted to digital currency. 
PayPal acquired Venmo for $800 million from Braintree, a start-up company in 2014. Today, rather than a competitor, Venmo is among the most popular services in the PayPal portfolio.
Weekly c
ryptocurrency purchase limit
On November 2,  Schulman talked about the company's crypto support efforts during an earnings call. Schulman revealed plans for Venmo support and increased crypto-asset purchasing limits to $10k a week.
On Thursday the company raised the limit again to $20,000. "Due to initial demand from our customers, we've also increased our weekly cryptocurrency purchase limit from $10K/week to $20K/week," the statement said.
 "You currently are not able to send crypto assets to family or friends, use crypto assets to pay for goods or services, or withdraw crypto assets from your cryptocurrencies hub to an external cryptocurrency wallet," the service terms claims. 
The disclaimer has been added that "Buying and selling crypto assets is inherently risky" and crypto assets are "not insured by the Federal Deposit Insurance Corporation (FDIC)."
More publicly listed companies are starting to adopt bitcoin as a reserve treasury. Larger companies are backing-up fiat currencies with crypto.
—————————————-
Have a story you want USA Herald to cover? Submit a tip here and if we think it's newsworthy, we'll follow up on it.
Want to contribute a story? We also accept article submissions – check out our writer's guidelines here.