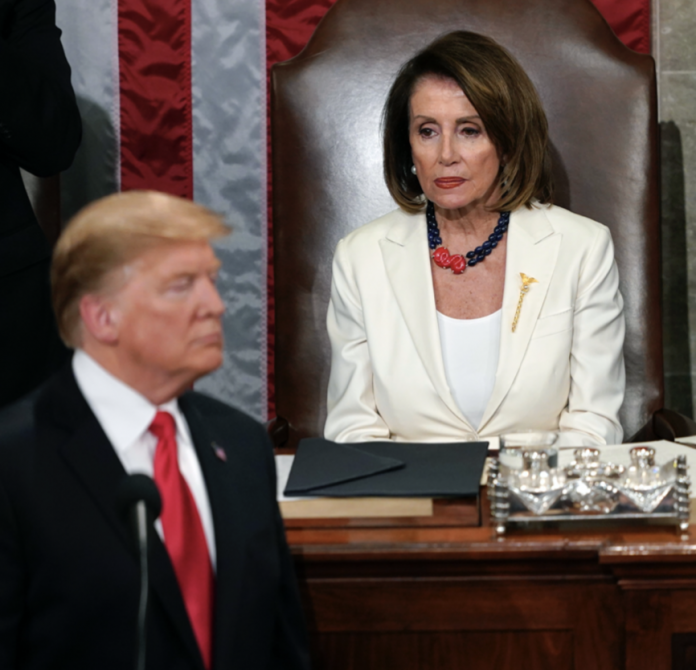 House Speaker Nancy Pelosi, is feeling her power. In yet another divisive move, Speaker Pelosi is targeting GOP members she claims allowed pro-Trump tourists to enter the Capitol days before the doors of the Capitol were breached.
Capitol Police have opened an investigation on Friday into whether members of Congress inappropriately gave visitors access to the Capitol ahead of the break-in on January 6. Several Democratic lawmakers raised concerns that their own Republican colleagues might have allowed members of a pro-Trump mob inside in the days leading up to the assault.
The New York Times reported:
"The inquiry came to light as Speaker Nancy Pelosi announced that she had named Russel L. Honoré, a retired Army lieutenant general, to lead a security review of the Capitol in the wake of the riot, in which a throng of President Trump's supporters rampaged through the building in a deadly security failure that put the lives of lawmakers and the vice president at risk."
"Pledging accountability for those behind the Jan. 6 siege, Ms. Pelosi warned that if any Republican members of the House had aided the rioters as they sought to advance Mr. Trump's effort to overturn the election results, they would be punished. She also said that she had spoken with the secretary of the Army and the Secret Service director to ensure that the necessary resources were in place to prevent a repeat at President-elect Joseph R. Biden Jr.'s inauguration next week."
Pelosi Pushes for An Immediate Investigations Highlighting GOP
"In order to serve here together, we must trust that people have respect for their oath of office, respect for this institution," she said. "If in fact it is found that members of Congress were accomplices to this insurrection — if they aided and abetted the crimes — there may have to be action taken beyond the Congress in terms of prosecution for that."
"Led by Representative Mikie Sherrill, a New Jersey Democrat and former Navy pilot, more than 30 lawmakers called on Wednesday for an investigation into visitors' access to the Capitol on the day before the riot."
"In a letter to the acting House and Senate sergeants-at-arms and the Capitol Police, the lawmakers, many of whom served in the military and said they were trained to "recognize suspicious activity," demanded answers about what they described as an "extremely high number of outside groups" let into the Capitol on Jan. 5 at a time when most tours were restricted because of the coronavirus pandemic."
Capitol Police also reported that Speaker Pelosi had asked Mr. Honoré to conduct an immediate review of the Capitol's security infrastructure, interagency processes and procedures, and command and control.
"We must subject this whole complex, though, to scrutiny in light of what happened," she said, adding that House committees would begin conducting their own investigations into what took place.