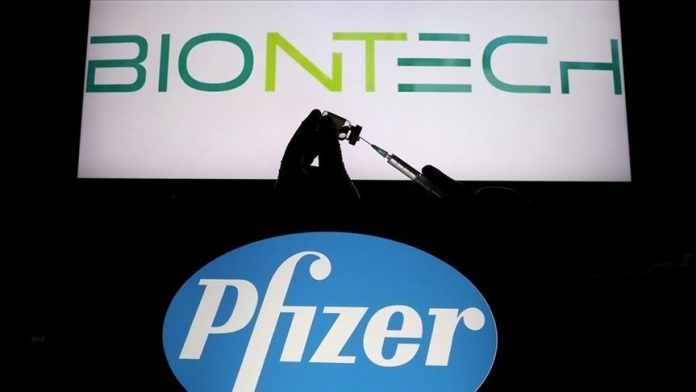 On Wednesday, Pfizer and its German affiliate, BioNTech unveiled a study they claim proves the Pfizer COVID-19 vaccine is safe and effective for children, as young as 12 years old. As of now, Pfizer's vaccine is the only one approved for age 16 and up.
The release of these study results is the biopharmaceutical giant's first step to requesting emergency approval of the U.S. Food and Drug Administration (FDA) and European regulators to allow vaccination of kids 12 years old and up.
This is good news for some parents who will feel safer if their children are vaccinated. Pfizer seems on-track to get the approval before the kids head back to in-person school this Fall.
After months of a disrupted educational system, US parents are hoping their children will be able to return to normal life.
The majority of people getting the approved COVID-19 vaccine are adults. The process started with getting shots to those most at-risk. In the US children only makeup approximately 13% of documented  COVID cases. The pediatric research studies are measuring whether the vaccines work as well on children as they do on adults. 
Initially, studies tested tens of thousands of adults, worldwide for vaccine efficacy. To date, medical professionals administered millions of COVID-19 vaccinations to adults. Researchers are now able to use a much smaller sample group for pediatric studies.
 Many scientists insist vaccinating all ages may be the only way to stop the pandemic.
Children are less at-risk of contracting COVID-19 and they are also less likely than adults to have a severe case. Nevertheless, over the last year,  268 children have died from COVID-19 in the U.S. And the American Academy of Pediatrics says around 13,500 kids have been hospitalized, at some point, with COVID.
Pfizer COVID-19 vaccine Study includes kids age 12-15
Pfizer reported their vaccine study included 2,260 U.S. children, ages 12 to 15. Each child volunteered. The preliminary data shows a 100% success rate. No reported cases of COVID-19 appeared in the group of fully vaccinated kids. Researchers confirmed 18 cases of COVID in the adolescents' given placebo shots.
Pfizer did not publish the small sample study yet. 12-and-older participants received the same dose as adults. And Pfizer has on-going testing of different doses in younger children.
Besides the dosage amount, doctors are anxious to see evidence the shots are boosting up the test kids' immune systems. And it has been suggested higher levels of virus-fighting antibodies are present in younger children after vaccination.
Pfizer also revealed children are having similar side effects to the shots as young adults. The side effects include pain, fever, chills, and fatigue. And they are typically more pronounced with the second dose. 
Researchers will follow the children who participated in the study for 2-years.
Pfizer CEO Albert Bourla issued a statement saying, "We share the urgency to expand the use of our vaccine."  He added, "the hope of starting to vaccinate this age group before the start of the next school year" in the United States is the company's goal.
In addition to Pfizer, Moderna is seeking to lower the age limit for its vaccine. The public should expect results of the studies this summer. The Moderna vaccine study tested 12- to 17-year-olds in the U.S.
The FDA authorized both companies to begin U.S. studies in children 11 and under. Eventually, the FDA hopes to vaccinate children as young as 6-months.
AstraZeneca is reportedly studying its vaccine among 6-to-17-year-olds in the UK. Johnson & Johnson is also preparing pediatric studies of their COVID-19 vaccine.