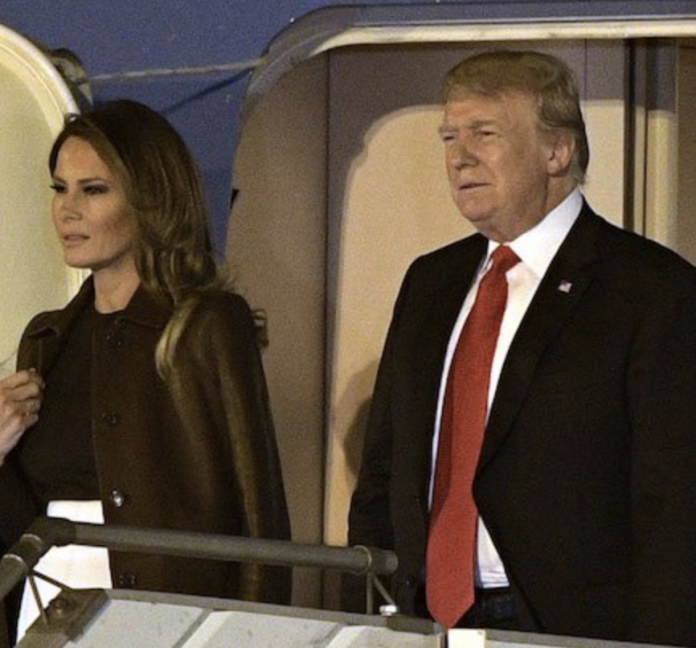 On Friday, President Trump stated that he enjoyed a "great day" during his time in Argentina for the G-20 summit.
A Look at the President's Commentary
The commander-in-chief posted the following tweet on the evening of Friday.
Great day at the #G20Summit in Buenos Aires, Argentina. Thank you! pic.twitter.com/4IHvUdOygc

— Donald J. Trump (@realDonaldTrump) December 1, 2018
On Thursday, the president also tweeted after his arrival in Argentina.
Arrived in Argentina with a very busy two days planned. Important meetings scheduled throughout. Our great Country is extremely well represented. Will be very productive!

— Donald J. Trump (@realDonaldTrump) November 30, 2018
The media has heavily covered President Trump's time in Argentina to attend the yearly G-20 summit. The summit will last between November 30, 2018, and December 1, 2018.
Additional News Regarding the G-20 Summit
First and foremost, a variety of events occurred during Friday's portion of the Argentina summit. Speculations quickly arose regarding interactions between President Trump and Saudi Crown Prince Mohammed bin Salman. The White House maintained that the two leaders "exchanged pleasantries" with each other. However, the president tells a different story. Trump informed the press that he and Salman did not communicate with one another; however, he also stated that a conversation "might" happen in the future.
The lack of conversation between President Trump and the Saudi Crown Price comes after the execution of Jamal Khashoggi, a former writer for the Washington Post. Prior to the determination of what happened to Khashoggi, the president declared his determination to learn the truth.
Although President Trump and the Saudi Clown Price did not exchange words, the same cannot be said for Russian President Vladimir Putin. According to The Hill, the two leaders gave each other handshakes and high fives upon seeing each other. This manner of recognition prompted scorn from Democrats and critics of President Trump.
New Jersey Sen. Bob Menendez expressed his views on the exchange via Twitter:
That feeling when you own the President of the United States and can do whatever you want. pic.twitter.com/K1kamAVsPr

— Senator Bob Menendez (@SenatorMenendez) November 30, 2018
Chris Murphy, another U.S. senator, also stated that Putin and Salman are "10 [times] more powerful under Trump than they were before."
However, Putin appears to view Russia's relationship with Saudi Arabia in a different manner. During a recent sit-down with The Financial Times, the Russian president reportedly stated that his government remains uncertain of what happened to Khashoggi "in reality." Therefore, Putin maintained that Russia should not move to "deteriorate" their relationship with the Saudi Arabian government.
Additional developments regarding the G-20 summit will follow as new developments arise.