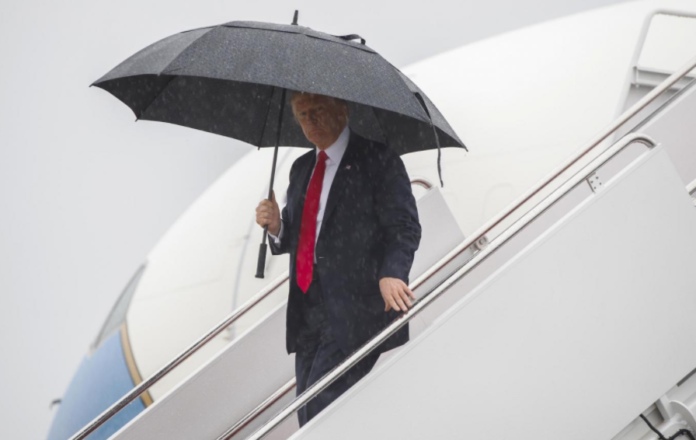 Earlier today, members of Congress were informed that they need to repeal and replace Obamacare unless they are ready for certain revocations. President Trump tweeted out the following message earlier this afternoon, thus putting members of Congress on notice effective immediately:
"If a new HealthCare Bill is not approved quickly, BAILOUTS for Insurance Companies and BAILOUTS for Members of Congress will end very soon!"
As reported by The Independent, Republicans in Congress utterly failed in their supposed attempts to repeal and replace Obamacare. Many Americans who cannot afford the rising costs of the failing healthcare system were highly upset and rightfully slammed the GOP, who promised to do away with Obamacare nearly one decade, as flagrant liars. Yesterday morning, Senate Majority Leader Mitch McConnell boldly stated that members of Congress would no longer attempt to replace Obamacare, however, the aforementioned statements from President Trump indicate otherwise.
Members of Congress and insurance companies may not be pleased with the threat of bailout revocations, but their disapproval is immaterial. If elected leaders cannot follow through on their promises and come together to repeal Obamacare, they are unworthy of privileges.
As a matter of fact, members of Congress should never be exempt from the laws they enact for the American people. If they truly believe in the bills they pass, why should they be excused from their own laws? If we the people are truly equal, we should all live under the same rules and regulations.
"After seven years of 'talking' Repeal & Replace, the people of our great country are still being forced to live with imploding ObamaCare!" President Trump tweeted out earlier.
Jenny Beth Martin, a member of the Tea Party Patriots, apparently holds similar viewpoints as the President, according to The Washington Times:
"To unite congressional Republicans, President Donald Trump should take action to end the congressional exemption from ObamaCare. It is apparent that since members of Congress, their families and staff do not have to live under the law they passed for every other American, they lack the incentive to take the action they were elected to take."
Republicans in Congress had repeated opportunities to repeal and replace Obamacare. For whatever reason, they have consistently chosen not to do so. President Trump should do what he tweeted this afternoon and promptly revoke any and all bailouts for Congress members and insurance companies. American lawmakers should have to live under the same directives as everyone else in this country. Perhaps that will motivate them to get their act together, break free of control from deep state operatives, and repeal Obamacare once and for all.