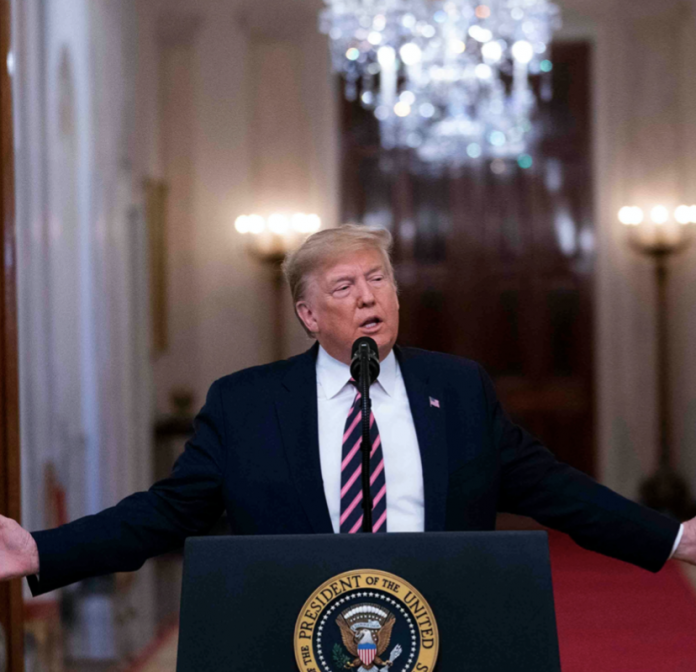 On late Wednesday afternoon, the Senate collectively acquitted President Trump. In this acquittal comes vindication from both articles of impeachment, much to the chagrin of Democrats.
Earlier today, the president shared remarks during a White House press conference. Trump not only spoke about his acquittal, but also the behavior that he anticipates from Democrats going forward.
The statements from the president also came as House Speaker Nancy Pelosi delivered her own weekly press conference; during this conference, the Speaker branded Trump's State of the Union Address as a "manifesto of mistruths."
Everything You Should Know About Trump's Press Conference
The president kicked off his press conference by thanking his various allies within the Republican Party. Trump noted the role that House Minority Leader Kevin McCarthy and others played in expressing his innocence; moreover, the president apologized to his family for their being consistently dragged through the mud during impeachment proceedings.
When addressing his acquittal, Trump also didn't hesitate to hold Democrats accountable. The president branded the Democrat Party as "evil," stating that Pelosi, Schumer, and the others will most likely attempt to "cook up other things." Trump also hit the left for wanting to destroy America, stating that Republicans can't allow such destruction to happen.
Additional Remarks from the President
Trump's statements on his acquittal weren't limited to his press conference in the White House. The commander-in-chief additionally addressed his exoneration from impeachment during his attendance at this morning's National Prayer Breakfast.
Trump not only waved a copy of the USA Today newspaper reading "Acquitted," but he also spoke about prayer. Namely, the president criticized individuals who are duplicitous regarding their faith.
In Trump's own words:
"I don't like people who use their faith as justification for doing what they know is wrong. Nor do I like people who say I pray for you when they know that's not so. So many people [were] hurt, and we can't let that go on."
Many Americans view the above remarks as indirect censure of Sen. Mitt Romney and Speaker Pelosi.
Yesterday, the Utah senator cited his faith as the motivating factor behind his vote to convict Trump. Likewise, Pelosi has, on multiple occasions, claimed that she "prays for" the president. In light of the Speaker's conduct, Trump maintains that he doesn't believe Pelosi truly prays for him.