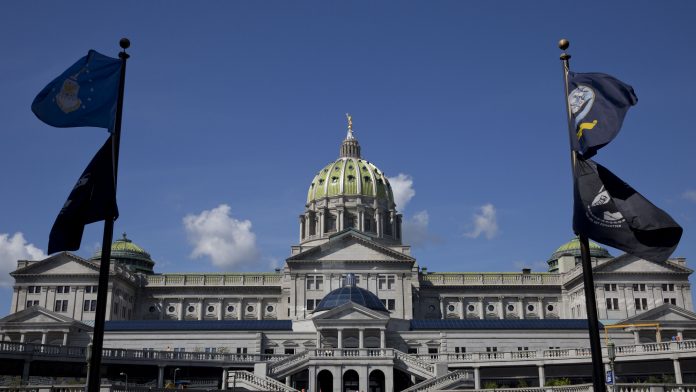 Pennsylvania Representatives Andrew Lewis (R-Dauphin) and Mike Jones (R-York) are proposing a bill that sets term limits for state lawmakers.
On Tuesday, Lewis and Jones unveiled their proposal, which seeks to amend the Pennsylvania Constitution to limit members of the state House and Senate to 12 consecutive years of service.
Under the proposal, a state representative can only serve to six consecutive two-year terms. A state senator can only serve for three consecutive for-year terms.
State senators and representatives who reach the maximum term of service may seek re-election to the same chamber after a break of one term.
The proposal will be put before Pennsylvania voters in a referendum. They will decide whether they want a term-limited legislature or not. The clock on the 12 consecutive years term limit will start once the amendment is enacted.
During a press conference, Lewis said 12 other lawmakers are co-sponsoring the proposal. According to him, setting term limits will bring cultural change, new ideas, and new voices to the Pennsylvania legislature.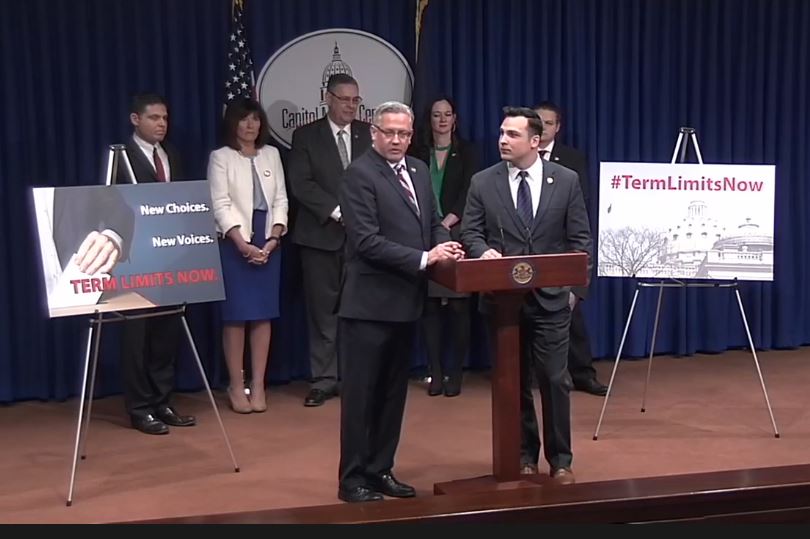 Returning the power of government to the people
"We believe this is the best way to return the power of government back to the people where it belongs and to start to change the culture in Harrisburg so that the government once again works for the people that we serve," said Lewis.
On the other hand, Jones noted that Pennsylvania voters "overwhelmingly support term limits…I believe we have an obligation to allow the citizens of our state to express their will."
In addition, Jones emphasized, "We are not trying to limit voter options but rather trying to level the playing field and offset some of the ever increasing advantages that go along with ever increasing tenure."
"In short, if our nation can survive limiting the President to eight years, I'm quite confident our Commonwealth will survive limiting our terms to 12. Let's put it on the ballot and let voters decide," he said.