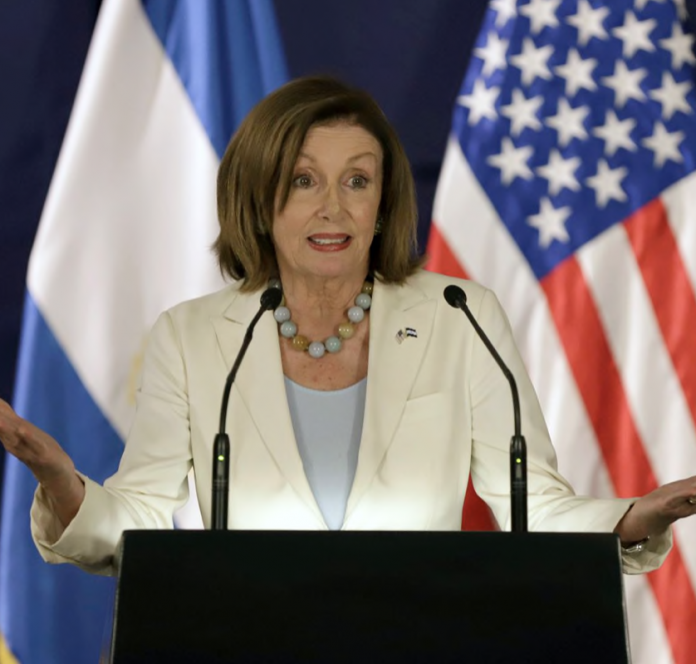 Over the course of Donald Trump's time as president, various Democrats have called for his impeachment. Calls of impeachment maintained throughout the Robert Mueller investigation and even beyond; detractors of the president argued that he obstructed justice during Mueller's nearly two year long probe.
Even after the aforementioned investigation, the left-wing still maintains that Trump's conduct warrants impeachment from the White House. On multiple occasions, congressional Democrats have attempted to bring impeachment papers against the president; each time, this move resulted in failure.
Now, progressives are turning their attention to House Speaker Nancy Pelosi. Many individuals in the Democrat Party believe that Pelosi criticizes Trump, yet fails to act in the best interest of the party.
California Protests Against Pelosi
Earlier this week, the House Speaker traveled to San Francisco, California in order to receive a lifetime achievement award. The ceremony took place at the InterContinental Hotel during a dinner; as Pelosi enjoyed her time, progressive protesters gathered outside the building to express their problems with the House Speaker's lack of action to impeach President Trump.
In a nutshell, protesters stated that Pelosi is leaving "a legacy of failure by not fighting against one of the biggest threats to our families and communities."
The alleged "biggest threat" which protesters referenced is President Trump; over the course of 2019 alone, Trump has taken considerable heat for cracking down on illegal immigration and promoting reforms which put Americans back to work.
BREAKING: #WeCantWait Impeachment protest outside the San Francisco Democratic Party's "Heart of the Resistance" dinner where @SpeakerPelosi is receiving a lifetime achievement award.

WATCH:https://t.co/vqWAtdAQZL pic.twitter.com/wUWGBBqxCL

— CREDO Mobile (@CREDOMobile) August 22, 2019
The protests consisted of holding signs and chants for the House Speaker to "do her job." Pelosi did not engage with any of the protesters, much to their chagrin. This subsequently prompted additional censure towards the House Speaker.
An illegal immigrant at the protest issued the following statements about Pelosi's lack of reaction to the group:
"I expected her, and the other attendees, to at least hear me out. I literally screamed into a void of privilege, complacency and denial. Pelosi's refusal to hear me speaks volumes about the limits of today's Democratic Party, which congratulates itself on hating Trump but is unwilling to act to rein him in."
Pushback Against Calls for Impeachment
Conservatives and other backers of the president are strongly opposed to impeachment. Those on the right-wing regularly note the lack of grounds to impeach Trump; this is also a theory which many hold on why Pelosi regularly censures the president, yet refuses to impeach him.