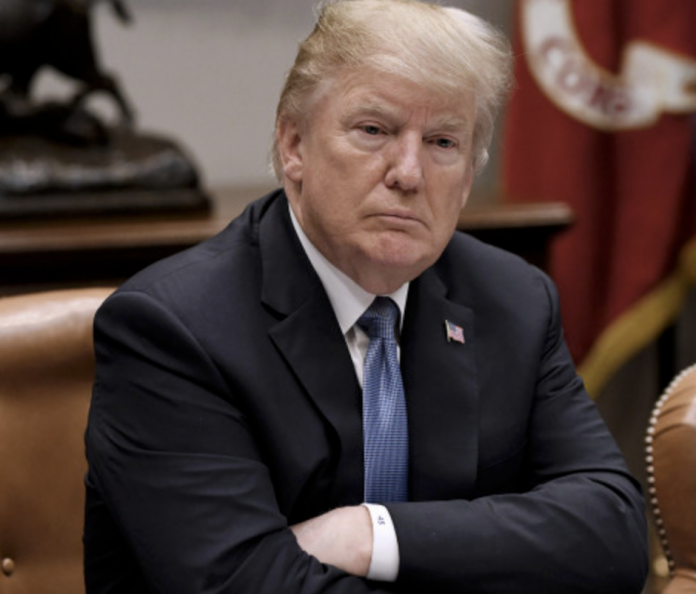 The House Intelligence Committee released on Thursday the declassified whistleblower complaint that led Speaker Nancy Pelosi to launch an impeachment inquiry against President Donald Trump.
The whistleblower complaint is focused on Trump's July 25 telephone conversation with Ukraine's President Volodymyr Zelensky. During the call, Trump asked Zelensky to investigate unsubstantiated allegations of corruption against former Vice President Joe Biden and his son, Hunter.
On Wednesday, the White House released a transcript of the call between Trump and Zelensky.
In the complaint, the whistleblower claimed that Trump is "using the power of his office to solicit interference from a foreign country in the 2020 elections." The U.S. President's personal lawyer, "Rudy Giuliani is a central figure in this effort."
Trump allegedly "sought to pressure the Ukrainian leader to take actions to help" in his reelection in 2020.  White House officials tried to restrict access to records of the phone call especially the "word-for-word transcript of the conversation. White House lawyers ordered the removal of the electronic transcript from the computer system in which such transcripts are usually stored. The transcript was loaded into a separate electronic system for classified information.
The whistleblower explained that he filed the complained because he is "deeply concerned" that Trump's actions constitute a "serious or flagrant problem, abuse or violation of law or Executive order." He is also concerned that the President's actions "pose risks to U.S. national security and undermine the U.S. Government's efforts to deter and counter foreign interference in U.S. elections."
Read the full text of the whistleblower complaint below:
Whistleblower Complaint by RawStory on Scribd