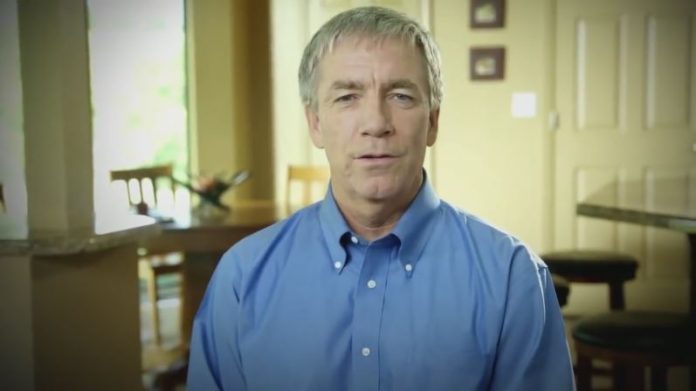 Republican Doug Ose decided to drop out of the California gubernatorial race. Ose is a supporter of Pres. Donald Trump and a former U.S. congressman.
On Monday, Ose told Sacramento Bee that the California gubernatorial race is crowded. Excluding him, there are currently six major candidates (4 Democrats and 2 Republicans) running for governor in the state.
The Democrats running for governor include Lt. Gov. Gavin Newsom, former Los Angeles Mayor Antonio Villaraigosa; state Treasurer John Chiang and former state schools chief Delaine Easton. The Republicans include Assemblyman Travis Allen and businessman John Cox.
Ose doesn't have enough money to win the California gubernatorial race  
He also cited the difficulty of raising funds to defeat Democrats as another reason for his decision.
"There's no money, and if you don't have enough money, you can't communicate message," said the former GOP lawmaker.
Additionally, Ose said, "There's nobody willing to invest in a statewide Republican campaign to the level that needs to be done." He noted that donors who traditionally give $25,000 in campaign contribution are just giving $1,000. According to him, the donors "don't see a path for a Republican to win" the race for California governor.
Furthermore, Ose believes his fellow Republican candidates are experiencing the same problem. He reiterated, "There's no money and there's nobody willing to invest in a statewide Republican campaign."
Moreover, he explained that enough resources are necessary to attack Democrats and their policies on the economy, housing and taxation.  According to him, "If you had resources, you'd be able to communicate that. Republicans are in the minority in this state."
He believes that politicians in the state fail to address important issues such as homelessness. Currently, there are more than 134,000 homeless people in California. A group of 11 mayors are asking state lawmakers to set aside $1.5 billion in funding to address homelessness.
Ose entered the race "a little late"
Ose entered the California gubernatorial race in early January. According to financial disclosures, he raised $136,000. Almost two-thirds of that came from him and his relatives.
Jim Brulte, the spokesman for the GOP in California described Ose as a "very experienced public servant." He is convinced that the former lawmaker would be a great governor. However, he believed that Ose joined the race "a little late."
Meanwhile, in a post on Facebook, Cox commented that Ose's decision to exit the race reaffirms that he is the "leading Republican to take in Gavin Newsom and the Democrats."