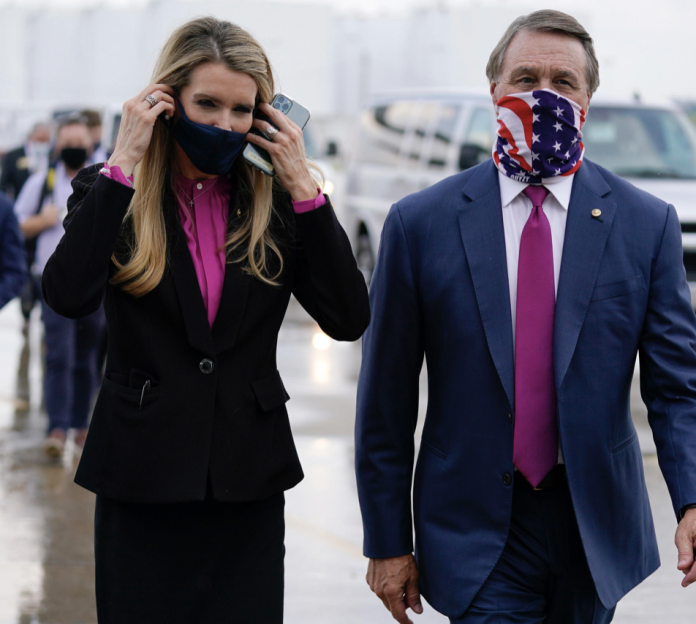 The fight to keep the Senate controlled by the GOP all comes down to the outcomes of two Georgia run-offs.
Republican Sens. Kelly Loeffler and David Perdue are still very much involved in heated political races; Democrats Raphael Warnock and Jon Ossoff are getting millions of dollars in funding from liberals across the nation who want to flip the Senate blue.
Amid concerns about voter fraud in Georgia and perceived inaction on the end of the Georgia GOP governor, some people are questioning whether or not conservatives should vote for Perdue and Loeffler; however, Republicans across the nation are rallying behind Loeffler and Perdue, noting the importance of these candidates winning their run-offs.
The fight to re-elect Georgia Sens. Perdue and Loeffler
If Perdue and Loeffler are not victorious against their left-wing opponents, Democrats will then have control of the Senate.
This would make it significantly easier for the congressional left to ram through their policies, with little to no input from the GOP. Congresswoman Alexandria Ocasio-Cortez already stated that Democrats want to win the two Senate seats so that they don't have to compromise.
On Friday, Vice President Pence traveled to Canton and Gainesville, Georgia to campaign for the two Republican senators. Multiple other GOP members have used their social media accounts to urge support for Loeffler and Perdue too; one of those individuals is first son Donald Trump Jr.
Getting out the votes for Perdue and Loeffler
This morning, Don Jr. criticized folks on the right who are discouraging Georgians against voting for Loeffler and Perdue in the Senate runoffs. The first son slammed this behavior as "nonsense."
I'm seeing a lot of talk from people that are supposed to be on our side telling GOP voters not to go out & vote for @KLoeffler and @PerdueSenate.

That is NONSENSE.

IGNORE those people.

We need ALL of our people coming out to vote for Kelly & David.#MAGA #GASEN

— Donald Trump Jr. (@DonaldJTrumpJr) November 23, 2020
Then, he stated the necessity for all Georgians to get out and vote for Loeffler and Perdue. Issues surrounding this matter have come up amid all the concerns about voter fraud. Apparently, some conservatives are disillusioned and believe that the Georgia senators should do more on Trump's behalf.
Don Jr. and other Republicans are looking at the bigger picture though. Not voting for Perdue and Loeffler gives their Democrat challengers a stronger likelihood of tipping the Senate into a Democrat majority.
If that happens, Republicans who have issues with Loeffler and Perdue now will likely have many more issues later.
—————————————-
Have a story you want USA Herald to cover? Submit a tip here and if we think it's newsworthy, we'll follow up on it.
Want to contribute a story? We also accept article submissions – check out our writer's guidelines here.