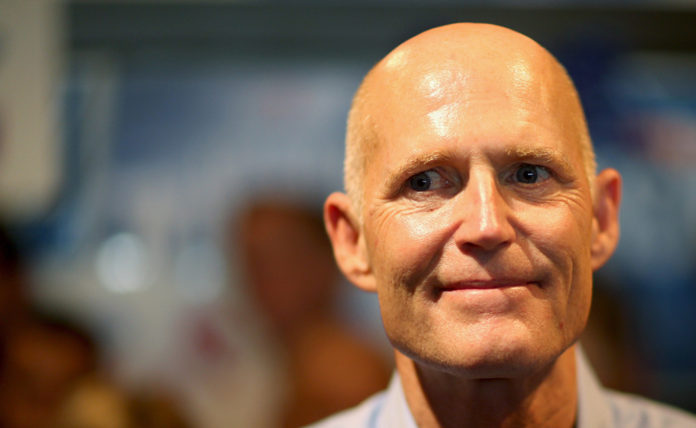 Governor Rick Scott (R-FL) will propose to set aside an additional $30 million of the state's budget to provide for a pay raise for officers in the Florida Highway Patrol (FHP), the Florida Wildlife Commission (FWC) and others, and allow for additional recruitment and subsequent training.
The announcement came on Wednesday during Scott's visit to the Florida Highway Patrol Station in Jacksonville, FL.
"The $30 million in pay raises will help reward our hardworking sworn state law enforcement officers, ensure we can continue to hire highly qualified and dedicated officers in order to serve our state for years to come," Scott said.
This comes on the heels of an incident where officer Jeremy Mason of the Jacksonville Sheriff's Department was shot in his face by a fleeing bank robbery suspect. Mason is expected to survive, and the suspect was neutralized by police.
"We must always do everything we can to recognize our law enforcement officers and let them know how much we appreciate their selfless and total commitment to each of us," Scott said. "We also must work to continue their safety by continuing to recruit hardworking officers like these we have up here to further build on Florida's 46-year low."