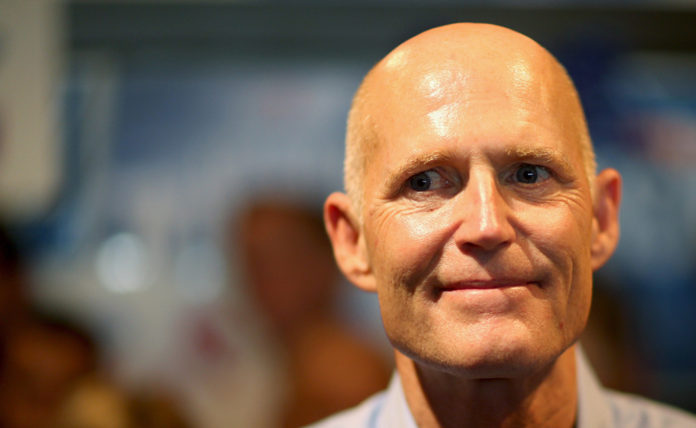 Governor Rick Scott (R-FL) will propose to set aside an additional $30 million of the state's budget to provide for a pay raise for officers in the Florida Highway Patrol (FHP), the Florida Wildlife Commission (FWC) and others, and allow for additional recruitment and subsequent training.
The announcement came on Wednesday during Scott's visit to the Florida Highway Patrol Station in Jacksonville, FL.
"The $30 million in pay raises will help reward our hardworking sworn state law enforcement officers, ensure we can continue to hire highly qualified and dedicated officers in order to serve our state for years to come," Scott said.
This comes on the heels of an incident where officer Jeremy Mason of the Jacksonville Sheriff's Department was shot in his face by a fleeing bank robbery suspect. Mason is expected to survive, and the suspect was neutralized by police.
"We must always do everything we can to recognize our law enforcement officers and let them know how much we appreciate their selfless and total commitment to each of us," Scott said. "We also must work to continue their safety by continuing to recruit hardworking officers like these we have up here to further build on Florida's 46-year low."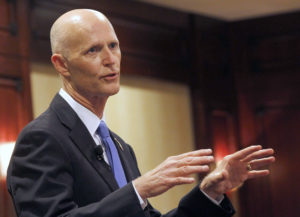 At the close of this year's legislative session, $12.7 million were allocated for a 5 percent pay raise in state law enforcement salaries out of the total $83 billion budget. There are nearly 4,000 state officers statewide.
The funds from this increase would allow state agencies throughout the state to retain officers and recruit additional personnel. For the last several years, these agencies have faced significant challenges with their high turnover rates of trained officers who leave to pursue more lucrative options offered at the local and municipal levels.
Leadership in the legislature is already chiming in on the proposal, which would be likely presented in the Governor's budget recommendation for next year's budget.
Florida House Speaker Richard Corcoran said that Scott's proposal would face the same process as all other requests, and has said that training new officers was already a hefty annual expense. The 5 percent increase passed this year, however, received overwhelming support in his chamber.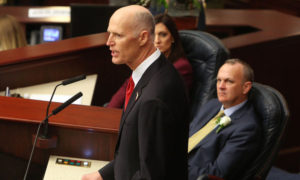 Pay raises for state employees has been a hot-button issue within Florida politics for the length of Scott's governorship – one for which he was frequently criticized for neglecting.
Last May, Scott finally signed a bill that provided across-the-board pay raises for all state employees. This was the first time in 11 years that such a pay increase was passed without compromise to other benefits.
These efforts made by the Florida Governor could be the result of his looming bid for U.S. Senate against incumbent Senator Bill Nelson (D-FL).
Scott's unpopularity among state workers may be ameliorated by these measures, but recent polls by the University of North Florida, according to Politico, have Scott trailing Nelson by 6 percent. In order to succeed, Scott may need to inch closer to the center on certain policies.
His close relationship with President Donald Trump, who carried the state by more than 100,000 votes, will also be an advantage.