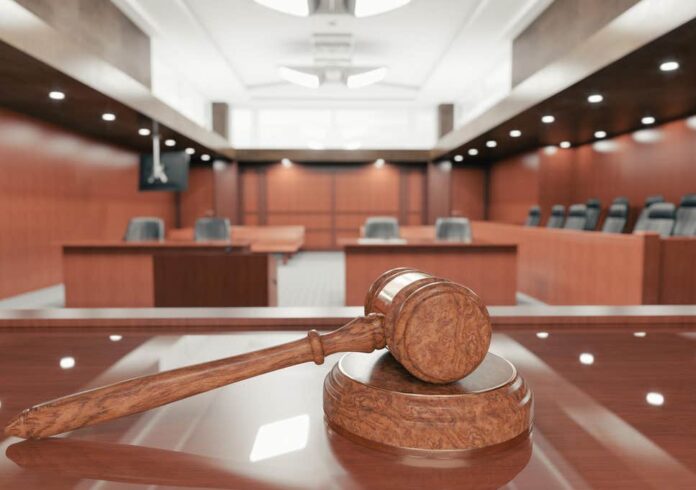 In a legal twist, Robert Michael Herrman, the former general counsel and executive vice president of PetIQ LLC, received a suspended jail sentence this week after entering a guilty plea to a misdemeanor domestic violence charge. The verdict, handed down by Magistrate Judge Kira Dale, marks the latest chapter in a tumultuous saga that unfolded this summer.
 Robert Michael Herrman Suspended Sentence : Court's Decision and Sentencing
On Tuesday, Magistrate Judge Kira Dale delivered a 180-day suspended sentence to Herrman. Court records revealed that two days were subtracted for time served during his initial arrest near Boise earlier this year. In addition to the suspended sentence, Herrman is mandated to complete 40 hours of community service and undergo a psychiatric evaluation.
 Robert Michael Herrman Suspended Sentence  : Domestic Violence Incident
The legal proceedings stemmed from an incident in June, where Herrman was arrested following an altercation with his wife at their Eagle residence. Prosecutors alleged that Herrman physically restrained his wife, with claims of attempted strangulation, a felony, and misdemeanor destruction of a telecommunication line. The Idaho Statesman reported that during the altercation, Herrman allegedly pulled the home's alarm system from the wall when his wife attempted to call for assistance.
Legal Ramifications and Termination
Herrman, a registered attorney in New York, had been with PetIQ since February 2019. The company placed him on leave immediately after the incident, and in August, the U.S. Securities and Exchange Commission filing disclosed his termination without cause. The termination was followed by the revelation that Herrman would receive payments pursuant to his employment agreement.
Legal Background and Career
Before his tenure at PetIQ, Herrman spent a significant part of his career at Boehringer Ingelheim International GmbH, where he served in various legal roles, ultimately becoming the executive division counsel and head of legal for the company's Latin America region. His legal career began at Hinman Straub PC after graduating from Syracuse University College of Law.
Robert Michael Herrman Suspended Sentence : Personal Turmoil
The unfolding legal drama is further complicated by Herrman's ongoing divorce proceedings with his wife, as per Iowa court records. The situation adds a layer of complexity to an already intricate narrative.
Legal Responses and Future Steps
Herrman's counsel, Scott McKay of Nevin Benjamin & McKay LLP, stated, "Mr. Herrman agreed to a misdemeanor resolution for grabbing his wife around the waist. He received a sentence of probation and a withheld judgment." McKay emphasized Herrman's commitment to moving forward positively, focusing on family, and putting the incident behind him.