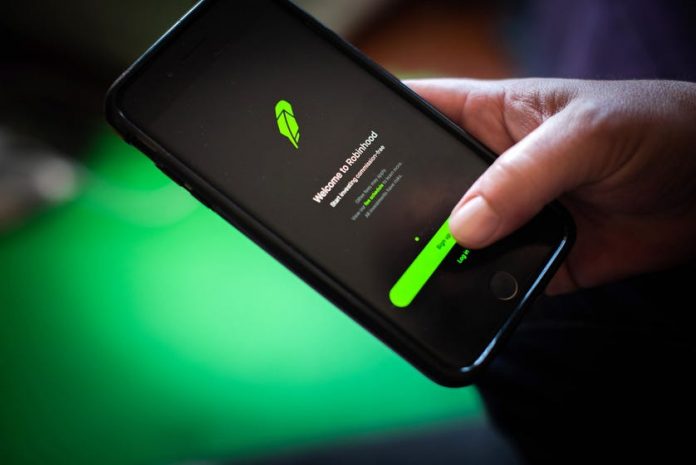 Shares of Robinhood on Wednesday declined to their lowest price following the trading platform's plans to reduce its workforce after the pandemic-fueled trading frenzy started reaching its threshold. 
Stock in the company valued at nearly $9 billion ended down by 4.9% at $9.51. Robinhood went public in July 2021 and closed its first trading session at $34.82. 
The trading platform's  CEO and co-founder Vlad Tenev in a blog post late Tuesday said it would give up 9% of its full-time employees. Tenev expanded the staff to around 3,800 from 700 between 2020 and 2021. The reduction amounts to 300 workers. 
"This rapid headcount growth has led to some duplicate roles and job functions, and more layers and complexity than are optimal," said Tenev in describing a period of "hyper-growth" accelerated by COVID lockdowns, low-interest rates, and economic stimulus checks sent to millions of Americans by the federal government.
News of lay-offs arrived before Robinhood released its 1st quarter earnings report on Thursday. Analysts polled by FactSet expect Robinhood to post a narrower per-share loss of $0.38 a share on a 32% revenue decline to $355 million from $522 million a year earlier. 
The stock dipped instantly following the release of the fourth-quarter results in January as Robinhood forecast first-quarter revenue of "less than $340 million," which was lower than Wall Street's average projection of $448 million.