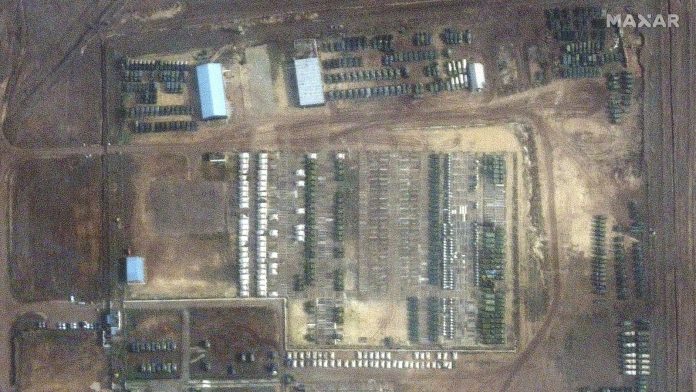 The Pentagon has been studying satellite images that they believe show that Russia is plotting to attack Ukraine. The images reveal that Moscow is continuing the military build-up on Ukraine's border.
Russian missiles and large-scale artillery are stationed at strategic locations surrounding the Russian-Ukraine's border. And they are adding more troops which the US may be satellite-tracking through Russia.
 Pentagon spokesman John Kirby said on Wednesday that Russia also has a deployment of "north of 100,000" troops."
Satellite images show build-up
"We have continued to see even over the last 24 hours additional capabilities flow from elsewhere in Russia to that border with Ukraine and Belarus. We're not going to get into providing specific numbers, but the numbers continue to grow," he said.
Kirby says that Russian leader Vladimir Putin, Kirby appears to be planning a full-scale attack,
"And he continues to add to that capability. We also see indications that additional battalion tactical groups are on their way."