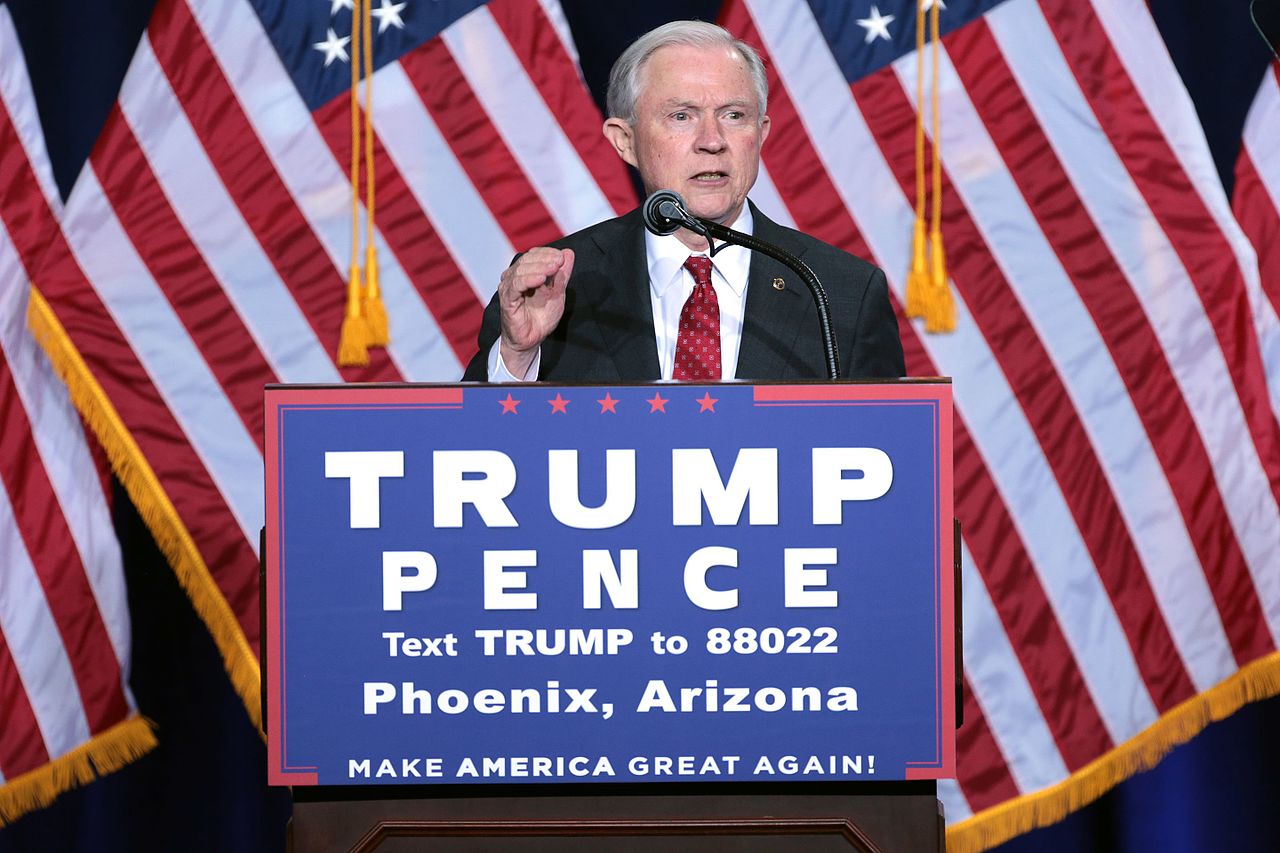 March 3 was a whirlwind of political theater on Capitol Hill as Democrats ravenously went after Attorney General Jeff Sessions for his undisclosed meetings with Russian Ambassador Sergey Kislyak. Democrats spent Thursday calling for Sessions to resign as well, led in their charge by House Minority Leader Nancy Pelosi. "[That] the top cop in our country lied under oath to the people is grounds for him to resign," she told reporters. "He has proved that he is unqualified and unfit to serve in that position of trust."
Likewise, Democratic Sen. Elizabeth Warren tweeted out her argument that Sessions should recuse himself from the pending investigations into the Trump Administration's connections to Russia whom the CIA claims orchestrated the hack into the Democratic National Convention late in the election. It is important to note here that the Republican National Convention was also hacked around the same time.
"Now Jeff Sessions is AG – the final say on the law enforcement investigation into ties between the Trump campaign and Russia? What a farce," Sen. Warren tweeted. "This is not normal. This is not fake news. This is a very real & serious threat to the national security of the United States."
President Trump released a statement that day, explaining that Sessions should have been more accurate but that he did not make any misleading statements. "He could have stated his response more accurately, but it was clearly not intentional."
President Trump had promptly appointed Lieutenant General Michael Flynn to the office of National Security Advisor upon taking office, and within weeks, The Wall Street Journal galvanized the media against him with their report that counterintelligence officials were investigating communications he had with Ambassador Kislyak prior to assuming office. Amid evidence that he interfered in foreign policy by warning the Ambassador that the Obama Administration's sanctions against Russia would be rolled back while still technically a civilian and thereby violating the Logan Act, he submitted his resignation.
As the day wore on, Sessions finally did recuse himself from the investigation, yielding to intense political pressure from both sides of the isle.
Sessions was originally questioned about encounters with Russian officials and the Trump Campaign's ties to Russia in several different ways during his confirmation hearing on January 10, and he swiftly denied there having been any encounters. Since then, it has been proven that Sessions met with Ambassador Kislyak twice during the 2016 election. His spokeswoman, Sarah Flores, says he specifically denied "communications between Russia and the Trump Campaign—not meetings he took as a senator."
Senator Al Franken (D-Minn.) was the one who originally asked Sessions during his confirmation hearings: "… if it's true [that 'there was a continuing exchange of information during the campaign between Trump's surrogates and intermediaries for the Russian government'], it's obviously extremely serious, and if there is any evidence that anyone affiliated with the Trump campaign communicated with the Russian government in the course of this campaign, what will you do?"
Sessions responded: "I would just say to you that I have no information about this matter."
Republicans did not support this notion that Sessions intended to mislead anyone, so they felt the call for his resignation was theatrical on the part of Democrats; however, for the sake of building trust in the investigation, most agreed that Sessions should recuse himself.
Sen. Susan Collins (R-ME) said, "Attorney General Sessions should recuse himself in order to ensure public confidence in the Justice Department's investigation." Rep. Issa (R-CA), Sen. Portman (R-OH), and Chaffetz (R-UT), Chairman of the House Oversight Committee, each publicly agreed that Sessions should recuse himself.
Now, Sessions' Deputy Attorney General Dana Boente will oversee the investigation instead. Democrats prefer a special prosecutor, but they do not appear to have enough of a case to warrant any such appointment. Republicans hope this begins the process of laying the issue of Russian ties to the Trump Administration to rest.
Chairman of the House Judiciary Committee, Rep. Goodlatte (R-VA): "Attorney General Sessions did the right thing by recusing himself."
Sen. Capito (R-WV) said, "I think, if he made that judgment, I think that's in the best interest of everything. I'm glad he did it quickly."