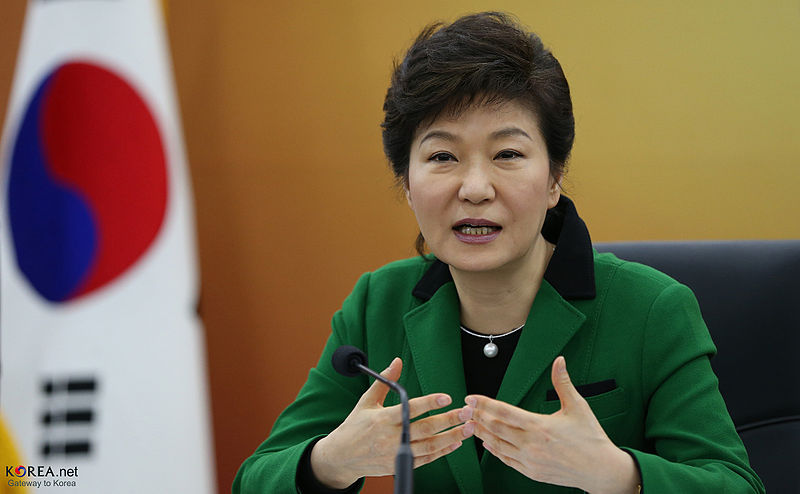 The Constitutional Court of South Korea has officially upheld the decision of the state's National Assembly to impeach President Park Geun-hye as of March 9, 2017. President Geun-hye made history as the first female president of South Korea, officially self-designated the Republic of Korea (R.O.K.). Now, she makes history once more as the first president of South Korea to ever be removed from office by way of impeachment. The National Assembly is comprised of eight judges, and all eight unanimously reached the consensus to remove President Park, which comes as little surprise to those who have watched the process unfold since a scandal in 2016 drastically impinged upon her popularity in the country.
Historically, South Korea's government has long been fraught with corruption, and President Park's scandal only perpetuates the problem. For several consecutive weeks, detrimental disclosures released to the media and damaged the Park Administration's public appearance and, more importantly, rapidly stacked grounds for impeachment. These disclosures accused Park of letting a duplicitous aide, Choi Soon-il, who happened to be the daughter of a religious sect leader to greatly impact and influence critical matters of domestic policy, appearing to wield Park like a puppet. Choi decided who Park would appoint to top government positions and cooperated with Park in the extortion of several South Korean companies to the tune of tens of millions of dollars donated to philanthropic organizations Choi controls.
The South Korean National Assembly impeached President Park in December, and from that point forward, Minister Hwang Kyo-ahn has performed the duties of acting president in her stead as she was forced to relinquish her authority. Justice Lee Jung-mi announced today that the Constitutional Court has ratified the impeachment, which means that she has swiftly been removed from office. It also means that an election must be held within the next 60 days to determine the next R.O.K. president, and in the meantime, Minister Hwang maintains executive control.
These events have developed at a particularly disadvantageous time for U.S.-R.O.K. relations. The two countries have been allies throughout recent history, which has been necessary for contending with the erratic policies of North Korea. North Korea has been one of the most controversial contributors to nuclear proliferation as of late, expanding their nuclear program in a way that has made the U.S., South Korea, and even China nervous. The Trump Administration has been faced with the reality since inauguration that they must find innovative ways to contain North Korean aggression.
President Park proved to be the ally against North Korea that the U.S. could most appreciate. She held steadfast in a hard stance against the R.O.K.'s neighbors to the north, imposing harsher sanctions than her predecessors, and the Chinese government was angered when South Korea reached an agreement with the U.S. to deploy an advanced, American missile defense system quite literally aimed to keep North Korea in check.
Now, South Korea's economy is transitioning from flow to ebb, and North Korea is as much a threat as ever. U.S.-R.O.K. relations are null at best as the Trump Administration has had no time thus far to deal with the Park Administration. However, State Department spokesman Mark Toner has publicly commented already, "The U.S.-R.O.K. alliance will continue to be a linchpin of regional stability and security, and we will continue to meet our alliance commitments, especially with respect to defending against the threat from North Korea."
To some extent, this establishes the American stance while attempting to preempt what is now a greater likelihood that, due to Park's unpopularity, the coming election may be won by a friend of China, especially without the lure of multilateral negotiations via the Trans-Pacific Partnership in which the Park Administration had expressed interest for the sake of shoring up agriculture and vehicle manufacturing with other TPP member nations.