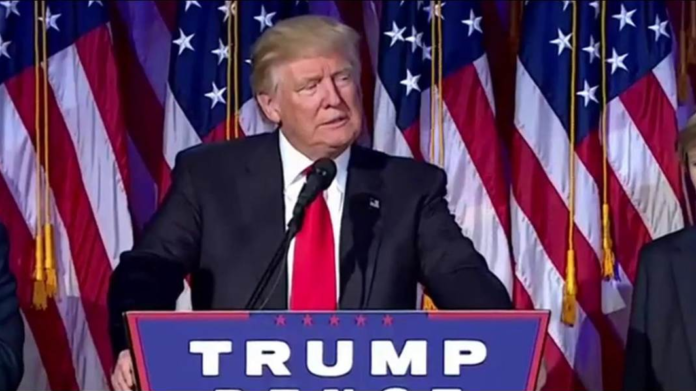 For months, the President's supporters have expressed their eagerness to see the promised wall built along the Southern border as a means to halt illegal immigration in the United States of America. Recent developments indicate that this policy is currently in the works and appears hopeful. Yesterday evening President Trump tweeted out an image showing reads from the West Wing with the following caption:
"Big WIN today for building the wall. It will secure the border & save lives. Now the full House & Senate must act! ➡️http://45.wh.gov/5L8g1q"
Reports from Townhall affirm that a House Appropriations Committee bill which would provide $1.6 billion was presented on Tuesday in order to commence the beginning phases of building the wall. House Appropriations Homeland Security Subcommittee Chairman John Carter made the following statement regarding this matter:
"Keeping Americans safe by protecting our homeland is a top priority. This funding bill provides the resources to begin building a wall along our southern border, enhance our existing border security infrastructure, hire more border patrol agents, and fund detention operations."
A grand total of $13.8 billion will be distributed towards customs and border protection costs. Of that sum, $1.6 billion is for the wall itself and $100 million will be used to hire approximately 500 new Border Patrol agents. Additionally, $106 million will cover the costs for aircrafts and sensors, while $131 million goes towards updated technology fees, and $109 million funds the costs of inspection apparatus.
Today, DHS spokesperson David Lapan provided further details regarding the creation of the Southern border wall:
"On the DHS side it's clear that we've gotten a direction to secure the southern border, that a wall and barrier is part of that process along with people and technology and that funding from Congress is required for us to move forward on that."
While a plethora of Americans worry about the cost of building the wall, President Trump has reiterated multiple times that Mexico will foot the bill for the wall, not the United States. Quite frankly, this strategy makes a great deal of sense, considering that many illegal aliens come into this country from Mexico.
The bottom line is this: America is a nation of laws. In order to thrive and prosper, we must enforce those laws. That means if someone wishes to enter this country, they must do so legally. This regulation is not up for debate or discussion. The House Appropriations Committee bill serves as a very good sign. Hopefully, the people of this nation will soon see illegal immigration decrease by even greater percentages. Building a wall along the Southern border is one of the many steps that will make America great again.