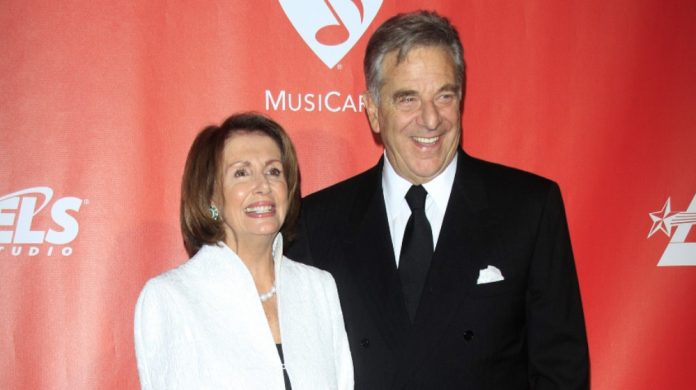 U.S. Speaker of the House Nancy Pelosi's husband, Paul Pelosi, 82, was assaulted by a home intruder in the early morning hours Friday. 
According to CNN, he was looking for the Speaker when he attacked her husband, with a hammer. Sources say that Paul Pelosi was hit several times and suffered blunt force trauma to his head and body.
The attacker has been identified as David Depape of Berkeley, California by The San Francisco Chronicle. But other than his name little is else is known.
There is evidence that he may have gained entrance through the front windows of the Pelosi's San Francisco residence. It is claimed that the home invader was calling out "where is Nancy? Where is Nancy?" when he confronted Pelosi's husband Paul.
Pelosi's husband hospitalized
News of the assault came through a statement by Drew Hammill, spokesperson for Speaker Pelosi.
"Early this morning, an assailant broke into the Pelosi residence in San Francisco and violently assaulted Mr. Pelosi.  The assailant is in custody and the motivation for the attack is under investigation.  Mr. Pelosi was taken to the hospital, where he is receiving excellent medical care and is expected to make a full recovery.  The Speaker was not in San Francisco at the time," the short statement read.