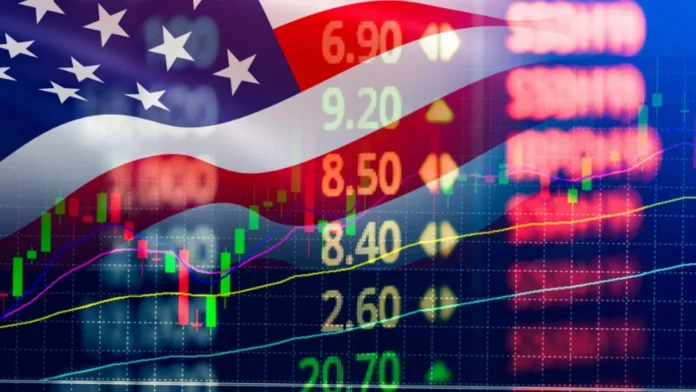 The US stock market showed promising signs of recovery on Tuesday, following a string of losing days.
The S&P 500, the Dow Jones Industrial Average, and the tech-heavy Nasdaq Composite experienced modest gains at the opening bell, suggesting a hopeful shift in investor sentiment.
This shift was a welcome change after the Dow marked its sixth straight day of declines on Monday, with the Nasdaq following suit in five of the last six sessions.
The market spotlight was trained on crucial data releases, such as home sales, durable goods, and consumer confidence reports, anticipated to illuminate the current health of the US economy.
US Stock Market :Echoes of Recovery Amid Rate Hike Concerns
With the Federal Reserve's recent interest rate hikes sparking recession worries, the resilience of the US stock market is under close watch.
Any indication of the market's ability to weather this storm could heavily influence the central bank's strategy ahead of its July meeting.
This week, marking the end of Q2 2023 and the first half of the year, is expected to see robust buying and selling as investors adjust their portfolios.
US Stock Market :Housing Market Data Bolsters Investor Optimism
In a hopeful development, US home prices showed signs of a stable rebound as they registered a third consecutive monthly gain.