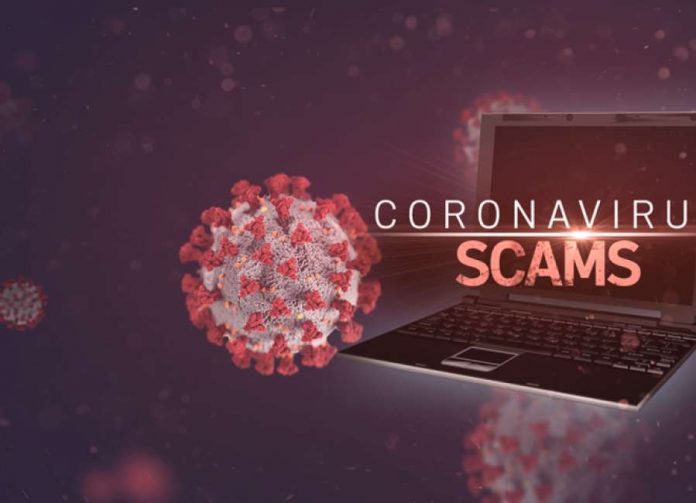 Attorney General Ken Paxton, in partnership with the U.S. Attorney's Offices for the Northern, Southern, Western, and Eastern Districts of Texas, released a scam alert today. The press release informs the public that there are fraudulent schemes for the sale of masks, personal protection equipment (PPE), and other COVID-19 related equipment. 
The FBI has been seeing an increase in PPE fraud and price gouging. In his statement, Attorney General Paxton ased Texans to be on the alert and report any coronavirus mask, PPE, or equipment fraud.
Everyone is urged to exercise increased due diligence and caution when dealing with new vendors and suppliers. Be especially wary when using a third-party broker.  
Demand for PPE is increasing and scammers may advertise equipment they do not actually have in an attempt to make a quick profit. It is advised that consumers confirm that the product being sold does exist. Be aware that PPE products may also be counterfeit and/or mislabeled. 
Price gouging is illegal and there are ongoing federal and state prohibitions on charging exorbitant prices for PPE during this national emergency.   
Some fraudsters reach out directly to consumers and government entities through email or social media to push their products, meaning consumers should be wary if someone contacts them about PPE products directly.
PPE scam red flags
According to Attorney General Paxton red flags that a seller may be engaging in a scam include:  
Unusual payment terms 

Last-minute price changes 

Last-minute excuses for delay in shipment 

Unexplained source of a large quantity of material 

Evidence of repackaging or mislabeling 
Texans who believe they have encountered scams or price gouging can call the Office of the Attorney General's toll-free complaint line at (800) 621-0508 or file a complaint online. 
For additional information on disaster scams, Texans can visit the disaster scams website.
More information on unapproved or counterfeit PPE can also be found on the website for the Centers for Disease Control and Prevention/National Institute for Occupational Safety and Health (CDC/NIOSH).
————————————————–
Have a story you want USA Herald to cover? Submit a tip here and if we think it's newsworthy, we'll follow up on it.
Want guaranteed coverage? We also offer contract journalism here.  Just be sure you're comfortable giving up editorial control, because our journalists are dogged and will follow the story through to it's conclusion. The story will be published to our exacting standards, without regard for your preferred slant.
Want to contribute a story? We also accept article submissions — check out our writer's guidelines here.