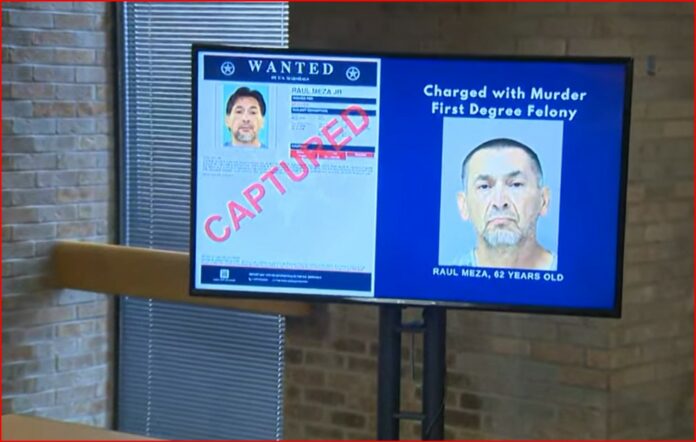 A previously convicted child rapist and murderer may be connected to multiple cold cases. Police are calling Raul Meza Jr. the "worst of the worst." 
Authorities arrested Meza for a murder committed on Saturday, May 20, in Pflugerville, Texas. He is also charged with the 2019 murder of his then-next-door neighbor 66-year-old Gloria Lofton.
According to an affidavit, Meza and 80-year-old Jesse Fraga were living together. Previous court documents show the two became friends in the '90s after Meza's first prison release.
The affidavit also mentioned Fraga was an adult probation officer while Meza was on parole. Fraga was trying to help rehabilitate him, according to the court documents. 
During a welfare check on May 20, Pflugerville police discovered Fraga's body inside a closet. He was found with a belt around his neck along with knives. There was blood around the home.
"A belt had been found around the neck of Mr. Fraga," Austin Police Sgt. Nathan Sexton said. "The Travis County Medical Examiner's Office noted that Mr. Fraga had suffered a puncture wound to his neck and severed cervical spine."