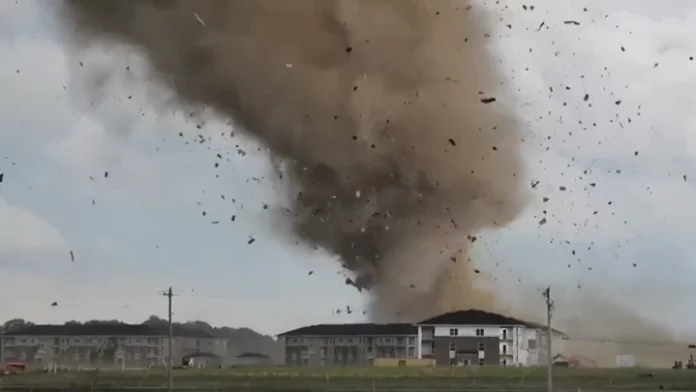 In an onslaught of severe weather, at least one life was claimed and another injured as tornadoes swept through Greenwood, Indiana, leaving a trail of destruction. Powerful winds ripped apart buildings, and an onslaught of tennis-ball-sized hail bombarded the southern counties of Indianapolis, where the possibility of at least one tornado had been indicated by authorities.
In Martin County, an official confirmed that they had discovered a deceased person, while another was left injured amidst the wreckage.
The emergency responders were actively searching for potential victims while making efforts to clear trees that had fallen onto the roads.
Though a tornado was suspected to have occurred, meteorologists have yet to confirm it.
Monty Wolf, the director of the county's emergency response team, described the situation as a chaotic mess in the midst of the woodland region.
Tornado in Greenwood Indiana : Multiple Tornadoes Likely as Devastation Spreads Beyond Greenwood
In addition to the tornado in Greenwood, Indiana, Johnson County also bore the brunt of the severe weather.