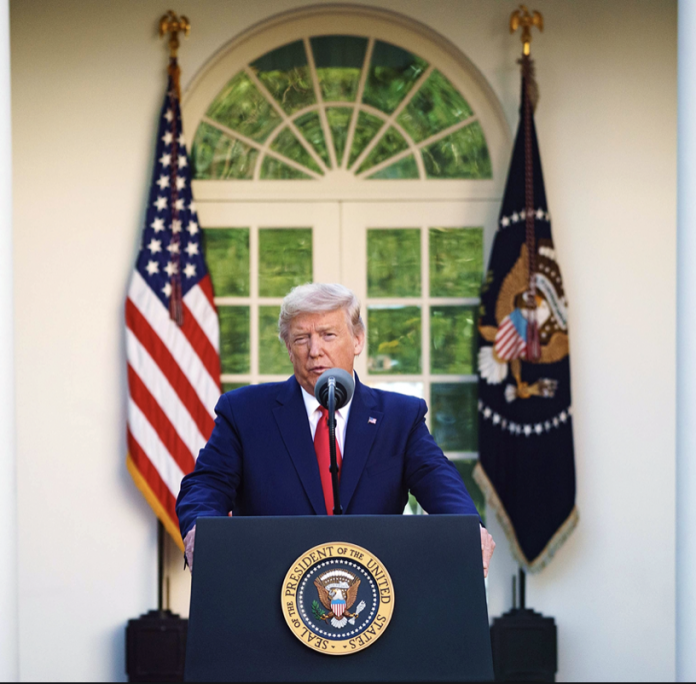 Over the past few weeks, Democrat frontrunner Joe Biden has repeatedly criticized President Trump's chosen manner of handling coronavirus. The former vice president's vocal censure of the current president has occurred on social media, in interviews, and during talks with the press.
Days ago, White House counselor Kellyanne Conway urged Biden to work with the president rather than simply throw insults. Biden apparently decided to take Conway's advice and expressed an interest in speaking with the president about COVID-19.
Earlier this evening, President Trump confirmed that he and Biden did, in fact, share a phone call about coronavirus today. Trump's confirmation of the conversation occurred during Monday's White House coronavirus press briefing.
Trump on the COVID-19 Phone Call with Biden
When speaking at the coronavirus task force, Trump explained that he and Biden spoke for about 15 minutes regarding COVID-19.
Declining to go into specifics, the president explained that he and his prospective general election competitor agreed to keep the exact nature of the conversation between themselves. However, on all accounts, it appears as though the talk went smoothly.
In the president's own words:
"We had a really wonderful, warm conversation, a very nice conversation. We talked about, pretty much…what everyone is talking about, this is what they want to talk about. He gave me his point of view and I fully understood that."
Trump additionally noted that he enjoyed his discussion with Biden and hopes the former vice president shares the same sentiment.
Where is America Now on Fighting COVID-19?
The president has warned about a tough couple of weeks that lie ahead. However, developments about the decline of new coronavirus deaths and cases are currently underway. Dr. Deborah Birx and other members of the coronavirus task force continue urging Americans to participate in social distancing and other measures to stop the spread.
This past weekend, the CDC urged Americans to wear face masks when going out. This course of action is designed to decrease the likelihood of spreading COVID-19. While the CDC is currently recommending people across the nation to wear face masks, it's important to note that doing so — or not — is optional, not compulsory.