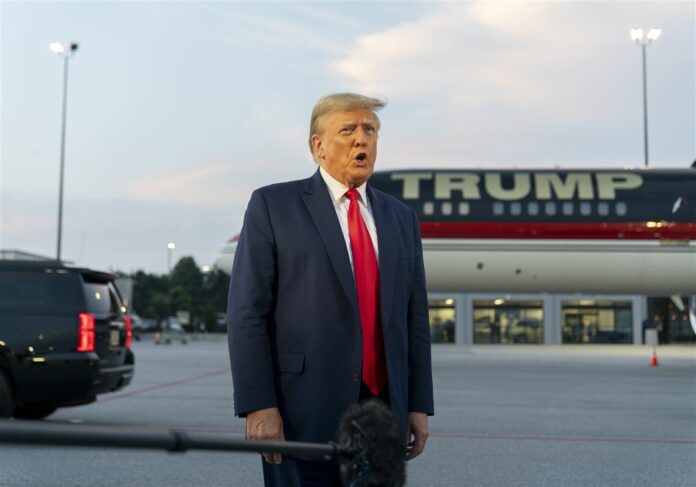 In the latest twist of the Trump Georgia election case, former President Donald Trump has vehemently entered a plea of not guilty to a staggering 13 felony counts. These charges, filed in the Fulton County Superior Court, suggest a deep-rooted conspiracy involving Trump and 18 other co-conspirators to upend Georgia's 2020 presidential election outcome.
Drawing an analogy from a cinematic courtroom drama, the former president submitted a waiver of arraignment on Thursday, asserting his innocence to every charge brandished in the indictment.
In the court filing, Trump declared, "I've comprehensively discussed the indictment charges and the waiver of appearance at arraignment with my legal counsel, Steven H. Sadow. I am acutely aware of the gravity of the charges against me and my constitutional right to be present at the arraignment."
Trump Georgia Election Case: Not Alone in His Plea
The courtroom plot thickens as several of Trump's 18 named co-defendants, including notable names like publicist Trevian Kutti and legal aces Sidney Powell and Ray Stallings Smith III, have mirrored Trump's stance, issuing waivers and entering not guilty pleas.