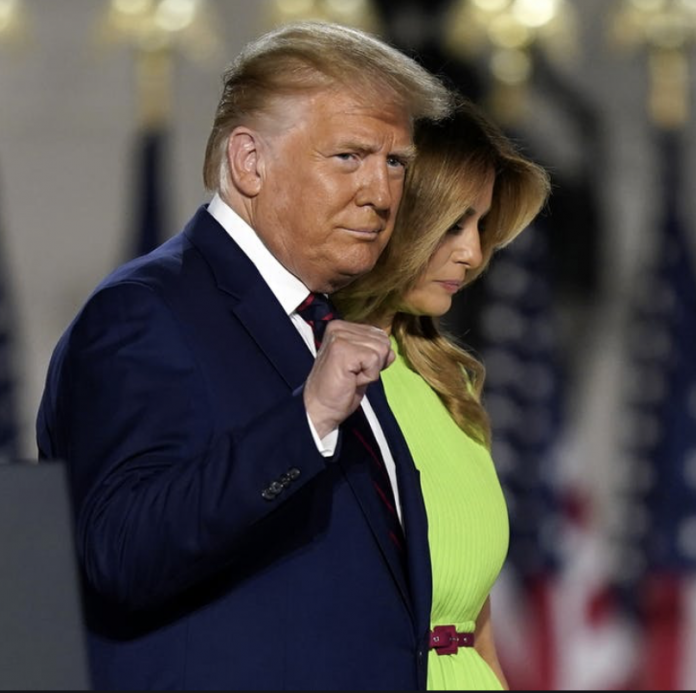 Many Americans are observing the state of President Trump's campaign in the wake of the Republican National Convention (RNC), including a surge in approval among African-American voters.
Since the convention, the president has not stopped his work to win another four years in the White House. On Friday, Trump traveled to New Hampshire to speak with supporters. While in Manchester, the president censured Biden's positions on law enforcement, taxes, regulations, and other areas.
Fresh polls are in following the RNC and they appear to signify good news for the president. Trump is now neck-in-neck with Biden in Minnesota with both candidates polling at 47%; furthermore, the president's approval rating amongst black voters surged by 9% during the GOP National Convention.
A closer look at Trump's approval rise among black voters
Between Aug. 8 and 11, 15% of African-American voters confirmed their approval of the president's work in the White House. A new poll between August 22 and 25 shows 24% of black voters stated that they approve of Trump's job as president of the United States.
Throughout the GOP National Convention, the president and his allies repeatedly noted the ways in which the Trump administration has benefited the African-American community. Bringing new jobs to the market is one example, as is the 2018 enactment of the First Step Act. Since Trump's time in office, Americans across the board reaped jobs and economic gains, prior to the arrival of COVID-19.
The full pardoning of Alice Johnson
During President Trump's first term, Alice Johnson has played a significant role in the spotlight on Trump's work for the black community.
In 2018, the president granted Johnson clemency, thus freeing her from prison. Prior to the intervention of President Trump and Kim Kardashian West, Johnson was set to serve a life sentence behind bars for a nonviolent drug crime.
On Friday, however, the president issued a full pardon to Alice Johnson. This pardon arrived one day after Johnson shared statements at the RNC. Johnson talked about how the president's pardon changed her life; she also discussed her own work as an advocate for criminal justice reform.
When pardoning Johnson, the president lauded her work to help other offenders serving lengthy sentences for nonviolent crimes. Trump also encouraged Johnson to continue her work on behalf of others.
————————————————–
Have a story you want USA Herald to cover? Submit a tip here and if we think it's newsworthy, we'll follow up on it.
Want guaranteed coverage? We also offer contract journalism here.  Just be sure you're comfortable giving up editorial control because our journalists are dogged and will follow the story through to the conclusion. The story will be published to our exacting standards, without regard for your preferred slant.
Want to contribute a story? We also accept article submissions — check out our writer's guidelines here.