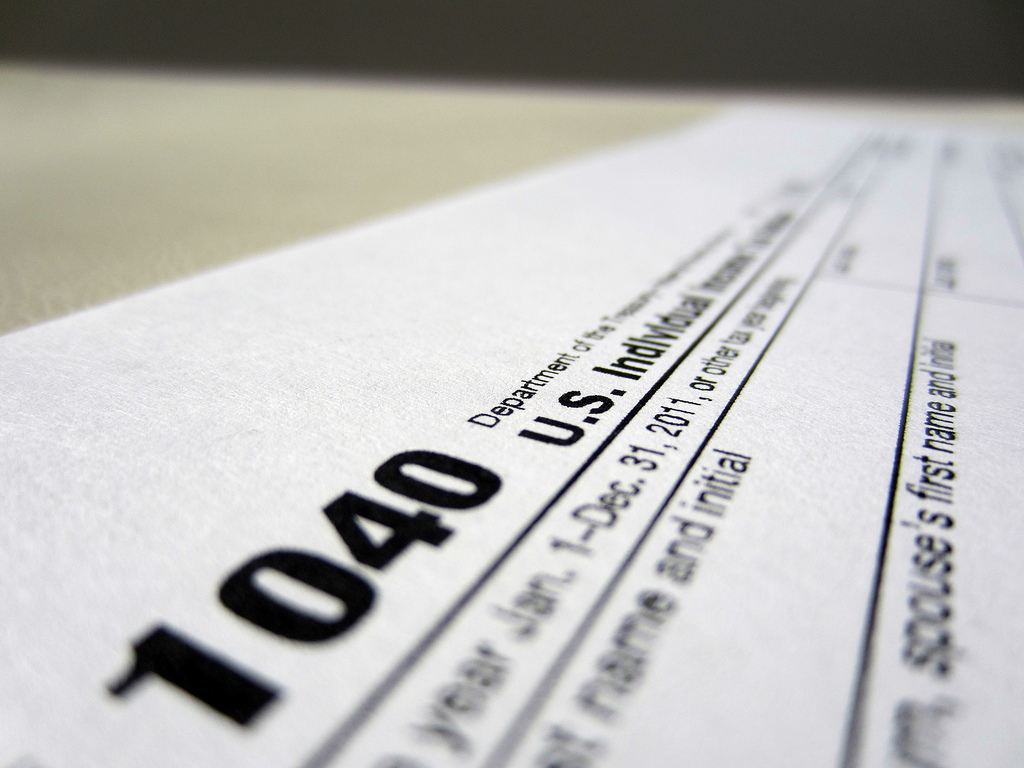 This week, President Trump's tax returns for the fiscal year of 2005 were leaked by journalist, David Cay Johnston, a Trump biographer. Throughout his presidential campaign in 2016 and even to this day, Democrats and the media have demanded that Donald Trump do as all previous presidents have done and show the public his taxes to prove that there is nothing untoward about his personal earnings. Never in American history has a sitting president's taxes or even a candidate's taxes been a source of so much contention.
The news broke Tuesday night on MSNBC when David Cay Johnston sat in on "The Rachel Maddow Show" as a guest to bring the tax returns to light. Maddow asked Johnston how he came across the documents; to which he replied, "Came in the mail over the transom."
Upon receiving the documents from Johnston, MSNBC reached out to the White House prior to the show for confirmation as to whether or not the tax returns were real. The White House responded with a written statement:
"Before being elected President, Mr. Trump was one of the most successful businessmen in the world with a responsibility to his company, his family and his employees to pay no more tax than legally required. That being said, Mr. Trump paid $38 million dollars even after taking into account large scale depreciation for construction, on an income of more than $150 million dollars, as well as paying tens of millions of dollars in other taxes such as sales and excise taxes and employment taxes and this illegally published return proves just that. Despite this substantial income figure and tax paid, it is totally illegal to steal and publish tax returns. The dishonest media can continue to make this part of their agenda, while the President will focus on his, which includes tax reform that will benefit all Americans."
Maddow pointed out that the first amendment protects journalists releasing Trump's tax returns, but on the issue of how the documents were obtained—having been mailed to Johnston—Johnston said, "Let me point out that it's entirely possible that Donald sent this to me. Donald Trump has over the years leaked all sorts of things." Johnston argued that the President leaks information when it suits him.
The significance of how the documents reached Johnston stems from the reality that only the top two pages of Trump's 1040 form from the year 2005 were leaked, which only states what was earned and what was taxed; it says nothing of where the money came from. These pages represent the bare minimum of his tax documents for that year, given his unique earnings, his financial position in relation to his business, and his entrepreneurial stature. The forms prove that he earned over $150 million in 2005 and paid $36.5 million in taxes (via alternative minimum tax filing; the White House's figure is inflated to $38 million to include payroll tax, which is not a personal deduction for Trump).
Johnston is a Pulitzer-prize winning journalist awarded in 2001 for exposing loopholes and inequities in the U.S. tax code with his reporting for The New York Times, also elucidating tax shelters and gift-tax evasion. Reporting for The Inquirer in 1990, he revealed that Trump's networth at the time was negative, and he wrote, "you, reader, are probably worth more than Donald Trump."
Johnston is the author of The Making of Donald Trump (2016).