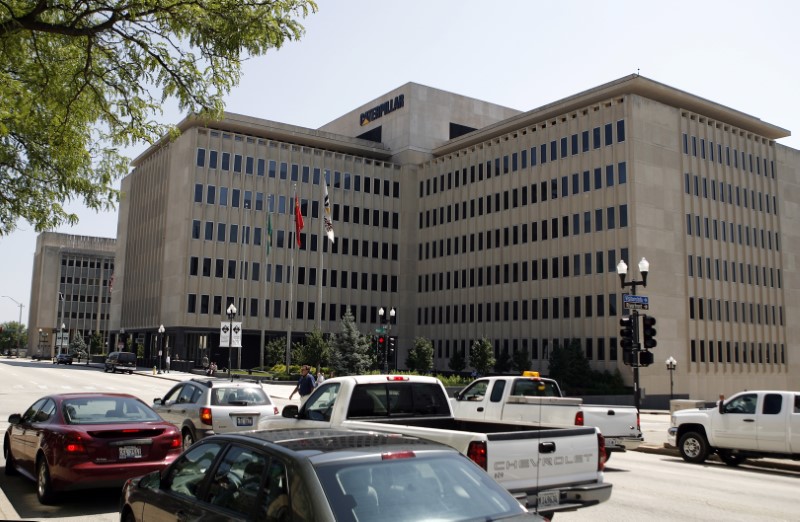 By Timothy Mclaughlin
CHICAGO (Reuters) – Federal law enforcement officials conducting a criminal probe of heavy machinery manufacturer Caterpillar Inc searched three of its facilities on Thursday, prompting a sharp sell-off in the company's stock.
A spokeswoman for the U.S. Attorney Office for the Central District of Illinois, Sharon Paul, confirmed that federal law enforcement officials conducted searches at locations in Peoria, East Peoria and Morton, Illinois, but did not say why agents raided the three facilities.
Caterpillar, in a statement issued on Thursday afternoon, said it believed the search was part of an Internal Revenue Service investigation related to profits earned by a Swiss parts subsidiary, Caterpillar SARL, or CSARL.
It said that "while the warrant is broadly drafted, we believe the execution of this search warrant is regarding, among other things, export filings that relate to the CSARL matter first disclosed in Caterpillar's Form 10-K filed on February 17, 2015, and updated in Caterpillar's most recent Form 10-K filed with the SEC on February 15, 2017."