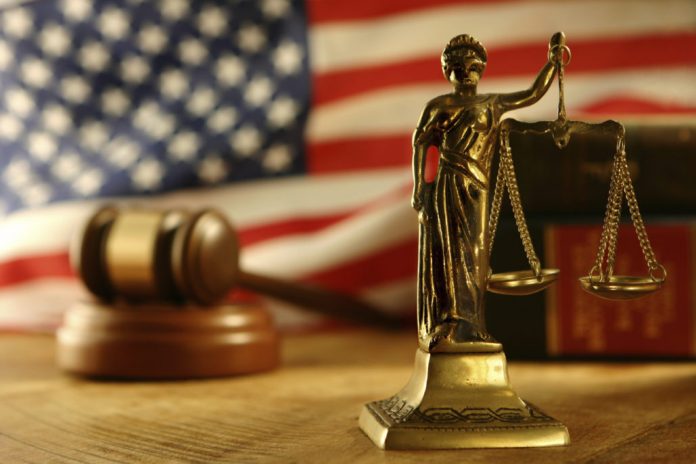 U.S. authorities disrupted the online fundraising campaigns and seized the cryptocurrency accounts of terrorist organizations Al-Qaeda, Al-Qassam Brigades, and Islamic State of Iraq and Syria (ISIS).
According to the U.S. Department of Justice (DOJ), three forfeiture complaints and a criminal complaint were unsealed on Thursday in the District of Columbia. The action represents the largest cryptocurrency seizure conducted by U.S. authorities involving terrorism
Al-Qaeda, Al-Qassam, and ISIS depend on sophisticated cyber tools and used social media to solicit cryptocurrency donations worldwide and fund their terror campaigns.
U.S. authorities obtained judicially-authorized warrants to seize millions of dollars and more than 300 cryptocurrency accounts as well as to disable four websites and four Facebook pages related to the terrorist organizations.
Al-Qassam Brigades Campaign
Al-Qassam Brigades is a military wing of Hamas, a Palestinian Sunni-Islamic fundamentalist militant organization. Its online cryptocurrency fundraising efforts started in 2019. The terrorist group posted a call for bitcoin donation on its social media and then moved its request to its official website.
Al-Qassam Brigades boasted that bitcoin donations are untraceable and it would use it for terrorism.
However, the agents from the Federal Bureau of Investigation (FBI), the Internal Revenue Service (IRS), and the Homeland Security Investigations (HSI) tracked and seized all of Al-Qassam Brigades 150 cryptocurrency accounts.
Simultaneously, law enforcement officers executed criminal search warrants to U.S. based individuals who donated to the terrorist campaigns. They also seized and shut down the terrorist group's websites and covertly operated one of them.
During the covert operations, individuals supporting the terrorist group unknowingly donated funds to bitcoin wallets controlled by the U.S. government.
U.S. authorities also filed criminal charges against two Turkish individuals named Mehmett Akti and Hüsamettin Karataş, who acted as related money launderers while operating an unlicensed money transmitting business.
The Al-Qaeda campaign
The Al-Qaeda and its affiliated terrorist groups' terror fundraising campaign involve operating a bitcoin laundering network and soliciting cryptocurrency donations.
The terrorist groups used Telegram channels and other social media platforms for their campaign. They pretend as charities when in fact they openly and explicitly solicit funds for violent terrorist attacks.
Undercover HSI agents contacted the administrator of Reminder for Syria, a related charity seeking bitcoin donations to finance terrorism. The administrator stated that his goal is to bring destruction to the United States. He also discussed the cost for funding surface-to-air missiles and warned about possible criminal consequences from carrying out jihad in the U.S.
In the complaint, U.S. authorities are seeking forfeiture of 155 virtual currency assets tied to the Al-Qaeda campaign.
The ISIS campaign
According to the Justice Department, the ISIS campaign involves a scheme by Murat Cakar, a facilitator for the terrorist group responsible for managing its hacking operations to sell fake personal protective equipment (PPE) via FaceMaskCenter.com.
The website claimed that it is selling FDA approved N95 respirator masks and had nearly unlimited supply. In fact, the PPE were fakes and such items were officially designated as scarce. It is offering the items to consumers worldwide including in the U.S.
U.S. authorities seized the website and four related Facebook pages used by Cakar to facilitate the scheme. The action shut down a terrorism campaign and a fraudulent scheme targeting unsuspecting consumers during the COVID-19 pandemic.
FBI will "cut the financial lifeblood" of terrorists
In a statement, FBI Director Christopher Wray said, "As the primary law enforcement agency charged with defeating terrorism, the FBI will continue to combat illicit terrorist financing regardless of platform or method employed by our adversaries. As demonstrated by this recent operation, the FBI remains committed to cutting off the financial lifeblood of these organizations that seek to harm Americans at home and abroad."
On the other hand, ICE Deputy Director and Senior Official Performing the Duties of the Director Matthew T. Albence commented, "Homeland Security Investigations continue to demonstrate their investigative expertise with these enforcement actions. Together with law enforcement partners, HSI utilized their unique authorities to bring to justice those cyber-criminal networks who would do us harm."
————————————————–
Have a story you want USA Herald to cover? Submit a tip here and if we think it's newsworthy, we'll follow up on it.
Want guaranteed coverage? We also offer contract journalism here.  Just be sure you're comfortable giving up editorial control because our journalists are dogged and will follow the story through to the conclusion. The story will be published to our exacting standards, without regard for your preferred slant.
Want to contribute a story? We also accept article submissions — check out our writer's guidelines here.