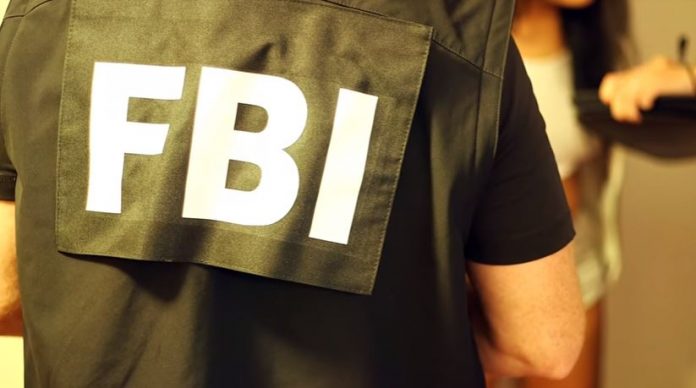 The Federal Bureau of Investigation (FBI) together with other law enforcement agencies seized Backpage.com, a sex classified ads website.
On Friday, Backpage.com posted a banner on its website about the law enforcement action against it.
Other agencies that helped shutdown the website include the U.S. Postal Inspection Service, the Internal Revenue Service (IRS) Criminal investigation Division, and the Child Exploitation and Obscenity Section, (CEOS) of the Department of Justice (DOJ).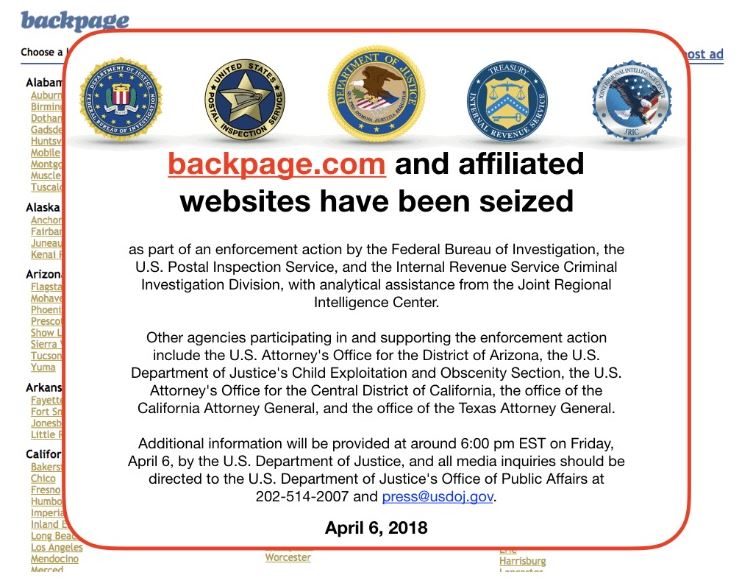 The U.S. Attorney's Office in Arizona and Central District of California, the state Attorneys General of California and Texas also participated in the law enforcement action.
Last year, five members of Congress demanded U.S. Attorney General Jeff Sessions to investigate Backpage.com for allegedly facilitating sex trafficking. The website used the Communications Decency Act to evade accountability for the content of its ads.
Earlier this year, the U.S. House and Senate passed the Stop Enabling Sex Traffickers Act (SESTA). The bill holds websites accountable for knowingly facilitating sex trafficking online. It also provides greater legal protections for victims. President Donald Trump is yet to sign the legislation into law.
U.S. Senator Heidi Heitkamp, one of the co-sponsors of the bill, tweeted that the shutting down the sex classified ads website is a big step.
Today, Backpage was shutdown. It's a huge step. Now no child will be sold for sex through this website—not in ND, the US, or around the world. Proud of the 2 yr long Senate investigation I was part of that helped lead to this point. And next week #SESTA will be signed into law. https://t.co/Wj5sT2lot0

— Sen. Heidi Heitkamp (@SenatorHeitkamp) April 6, 2018
FBI raided homes of Backpage.com co-founders
The Arizona Republic reported that the FBI  raided the homes of Backpage.com co-founders Michael Lacey and Jim Larkin. Both men are facing charges of conspiracy to obtain profits from prostitution through classified ads.
Senator John McCain's wife, Cindy told the media outlet that authorities raided Lacey's home and all the offices of Backpage.com worldwide. Mrs. McCain is a vocal advocate against human trafficking. According to her, "They've confiscated everything and shut the website down."
Additionally, Mrs. McCain said she tried to work with Larkin and Lacey to change their business model. However, they consistently refused her proposal.
"I wish that it didn't have to go this far. I wish they would have cooperated with us when we tried to get them to see they needed to stop this," said the senator's wife.