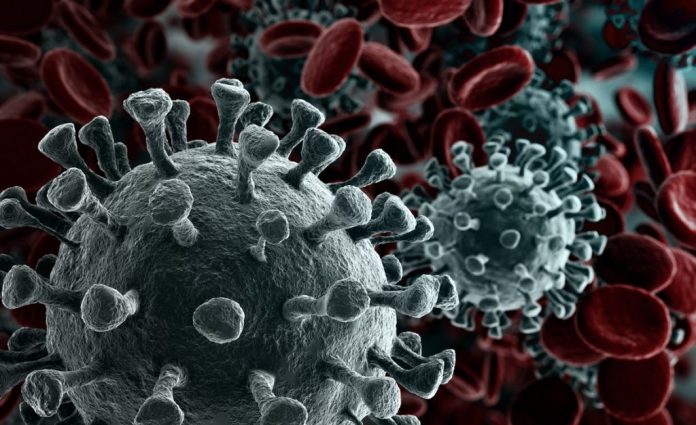 The United States recorded its highest weekly coronavirus (COVID-19) death toll as it continues to fight a spike in cases.
A seven-day average of 2,249 deaths last week in the country, broke the previous record of 2,232 which was set last April, the New York Times reported.
The U.S. is approaching 300,000 total deaths.  Currently, its COVID-19 death toll is almost 283,000. The nation is averaging about 200,000 cases per day, an increase of 15 percent from the average two weeks earlier. Its total cases in now more than 15 million.
This is the biggest challenge for the incoming Biden administration. Times noted that the hardest-hit counties are currently in the Midwest, a pivot from the big urban areas that were the center of COVID-19 in April.
North Dakota recorded the highest total cases by population. It is followed by South Dakota, Iowa, Wisconsin, and Nebraska.
The winter season contributes to the faster spread of COVID-19, experts warn
Experts sounded the alarm on travels and gatherings during the holidays as the country battles a surge headed into the winter months. The cold weather forced people to stay indoors, where COVID-19 spreads much faster.
Intensive-care unit and lung doctor Dr. Vin Gupta said the next two months should put every American in a "disaster mindset."
"Doctors in the reserves, U.S. Air Force Reserves, we haven't leveraged all of our capabilities, we should be deploying those resources — military, national guard, you name it, disaster credentials for anybody who's trained appropriately in ICU medicine," the professor at the University of Washington's Institute for Health Metrics and Evaluation said in a CNBC report. "We need all hands on deck here."
Governors are utilizing hospitalizations and ICU capacities as key measures to guide new COVID-19 restrictions.
About 33 million people in California are under regional lockdowns after ICU capacity plummeted to 15 percent in some areas.
Democratic California Gov. Gavin Newsom said the order will last at least three weeks.
#COVID19 UPDATE:

Current ICU capacity by region:

– Northern California: 28.2%
– Bay Area: 25.7%
– Greater Sacramento: 20.3%
– San Joaquin Valley: 6.3%
– Southern California: 10.9%

— Gavin Newsom (@GavinNewsom) December 7, 2020
Help, however, is within reach after announcements of vaccine rollout buoyed hopes of countries across the world. Margaret Keenan, a  90-year-old woman, earlier became the world's first person to receive the Pfizer COVID-19 vaccine following its emergency use approval by the British government.
In the U.S., the Food and Drug Administration (FDA) is expected to give emergency authorization to a COVID-19 vaccine as early as week's end.
President-elect Joe Biden on Monday also selected California Attorney General Xavier Becerra to helm the U.S. Department of Health and Human Services (HHS). He will take the lead in the battle against the surge of COVID-19 cases.
—————————————-