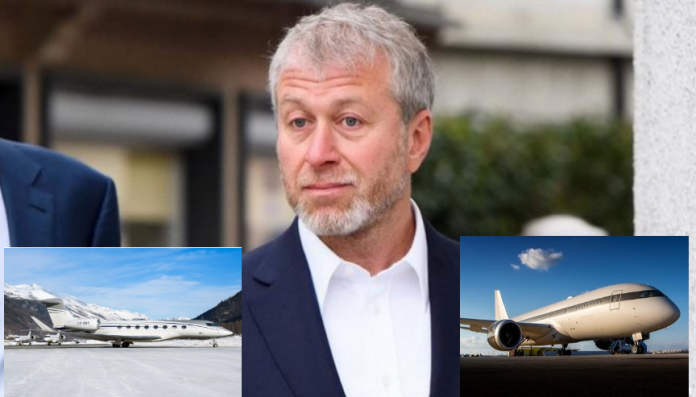 The United States government will seize two luxury jets owned and controlled by Russian oligarch Roman Abramovich. The airplanes, a Boeing 787-8 Dreamliner and a Gulfstream G650ER are worth more than $400 million.
According to the Department of Justice (DOJ), a magistrate judge in the Southern District Court of New York signed a warrant authoring the seizure of Abramovich's luxury jets.
The seizure warrant comes just a few days after the Biden Administration announced further actions targeting prominent Russian government officials, oligarchs, and elites close to President Vladimir Putin. The new actions are also aimed at luxury management and service companies that are key Russian attempts to evade sanctions.
U.S. Magistrate Judge Sarah Cave found that there is a probable cause to believe that the Boeing 787-8 Dreamliner( worth approximately $350 million) and the Gulfstream G650ER (worth approximately $60 million) are subject to seizure and civil forfeiture.
In an affidavit in support of the seizure warrant, FBI agent Alan Fowler stated that  Abramovich owned and/or controlled the luxury jets through shell companies including the Clear Skies Flight Limited and the Wenham Overseas Limited.
The Russian oligarch violated the Export Report Control Act (ECRA) and the recent sanctions issued against Russia that:
(a) require a BIS license for any export or reexport of any aircraft subject to the EAR to Russia, and (b) prohibit an aircraft that is owned, controlled, or under charter or lease by a Russian national from being exported or reexported to Russia pursuant to License Exception AVS.
According to Agent Fowler, based on his investigation, the Boeing 787-8 Dreamliner and the Gulfstream G650ER were re-exported to Russia in March 2022.
The Boeing 787-8 Dreamliner was flown to Russia without a BIS license on March 4. The aircraft is now in the United Arab Emirates. The Gulfstream G650ER was flown to Russia without a BIS license on March 12 and March 15. The aircraft is still in Russia
U.S. Attorney Damian Williams said his office is using every legal tool to respond to Russia's "illegal war in Ukraine."
Commerce Dept. initiates administrative proceeding against Abramovich
In a related action, the Department of Commerce Bureau of Industry and Security (BIS) launched an administrative proceeding against Abramovich for violating Export AdministrationRegulations (EAR) involving the flights of his two U.S.-origin luxury jets.
In a statement, Assistant Secretary of Commerce for Export Enforcement Matthew S. Axelrod said, "The Commerce Department has put in place unprecedented export controls in response to Russia's illegal war against Ukraine."
On the other hand, BIS Office of Export Enforcement (OEE) Director John Sonderman commented, "Russian oligarchs such as Abramovich will not be permitted to violate U.S. export regulations without consequence. Those that violate the expansive
export controls imposed on Russia will ultimately find themselves the target of investigations by OEE Special Agents and our law enforcement partners."