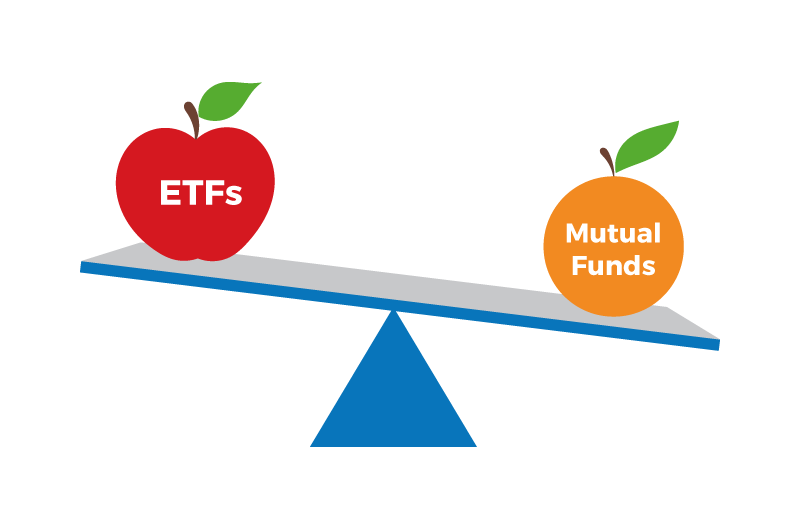 Deciding where to place your money over the long term is the first decision any investor must make, but it is also one of the most challenging choices out there. You want to grow your assets as efficiently as possible, of course, but you also want to minimize your risk over time. That might make mutual funds an attractive option. At the same time, there are many other considerations, too, and additional options for investment.
For example, an exchange traded fund (ETF) could offer you the more advantageous path for your money over a mutual fund with the same investment. I frequently see confusion about what sets these two types of funds apart from one another, and which one is right for a given investor. We can get to the bottom of the question by looking at the three major differences we can see the way these funds trade, your tax burden, and the costs associated with the fund.
Trading aspects of ETFs vs. mutual funds
This is the main difference between these two investment types. The primary method for valuing a mutual fund, the NAV (net asset value), is only calculated at the close of business. Thus, you can place an order to buy into a mutual fund any time of day, but it's only at the end of business that the trade occurs. ETFs, on the other hand, trade just like stocks: they can fluctuate in value over a day and can be bought and sold at will.
ETFs offer an advantage in capital gains
The burden of capital gains taxes is most often shared among members of a mutual fund. Your tax obligation is likely to be higher with a mutual fund that uses active management. ETFs use passive management instead and see fewer taxable capital gains as a result. When you wish to withdraw from an ETF, you receive "in kind redemptions" instead. This limits your exposure to taxes.
The costs associated with ETFs and mutual funds
Mutual funds often require entrance and exit fees, which can be quite substantial. If you remain in a fund for a very long time, these costs are less severe. However, ETFs usually provide both smaller management fees year over year combined with no fees to begin investing. For investors with large portfolios, they may find greater savings by trading in ETFs rather than a mutual fund. However, transaction fees within ETFs can quickly stack up, wiping out cost savings. As you can see, it can be a balancing act.
So which investment do I think is best? There isn't a solid answer one way or another: in reality, it's going to come down to your individual financial situation. An ETF could be the better choice for some investors, but both offer the advantages of diversification and a "hands off" approach for individual investors. Even so, the tax benefits and simplified structure of many ETFs can make them an appealing choice for the savvy investor. Weigh your options carefully and, of course, consider seeking professional advice.