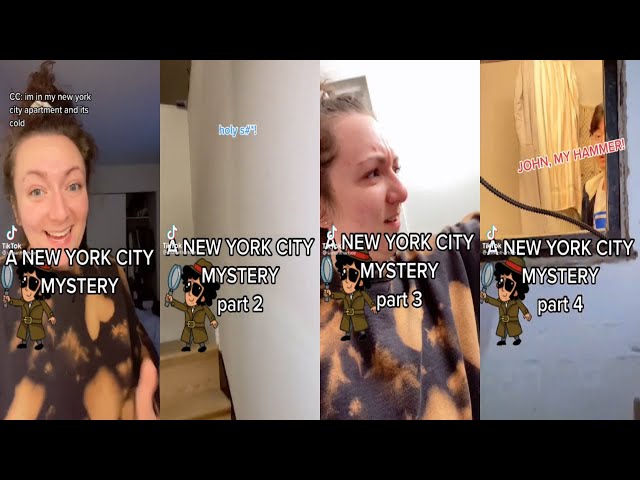 A New York City woman went viral on TikTok Wednesday. She discovered a hidden empty apartment and posted four videos documenting her journey next door through her bathroom mirror.
Already, her videos have received more than 9 million hits.
In an interview with NBC New York Hartsoe described how she felt.  "Curiosity killed the cat, curiosity is going to kill me. "I can't NOT know what's on the other side of my bathroom."
Samantha Hartsoe said she was trying to find where the cold air blowing into her Manhattan apartment was coming from. She removed the mirror from her bathroom wall and found herself looking into a dark unoccupied room.
Hartsoe found a big square-shaped hole in the wall. It seemed, there was a dark mysterious room on the other side. The mystery was too much for her! She gathered her roommates together and set out to see what was on the other side.