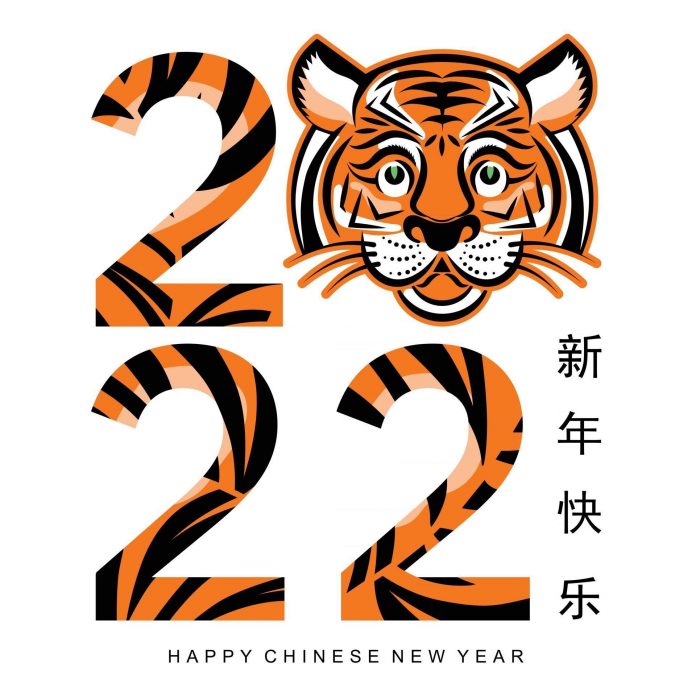 On February 1, 2022, we entered the Year of the Tiger. And the Chinese New Year shifts from the Year of the Ox.
Around the world, there will be few public celebrations. The techno-pandemic continues to pose a threat and masks are still on. And lockdowns continue in many countries.
Lunar New Year festivities typically last for several days in Asian countries. It is known as the Spring Festival in China. The Lunar New Year/Spring Festival holiday is sometimes known as the Chinese New Year. But it is widely celebrated in other Asian countries like South Korea and Vietnam, not just in China.
Year of the Water Tiger Astrology
 2022 is a Water Tiger year. 
Every 12 years is a Tiger year in the Chinese zodiac. Starting with 1950, Tiger years were 1962, 1974, 1986, 1998, and 2010.
And there are five Chinese elements. This includes Fire, Earth, Metal, Water, and Wood. So, a Water Tiger year occurs only every 60 years. The last time this happened was in 1962.
Tiger years highlight changes. And big events. We are leaving 2021 the year of the Metal Ox, which is about steady progress, hard work and pragmatism. The Ox is about acceptance and dislikes change. The Tiger represents power and defiance. And is boldly seeking change.