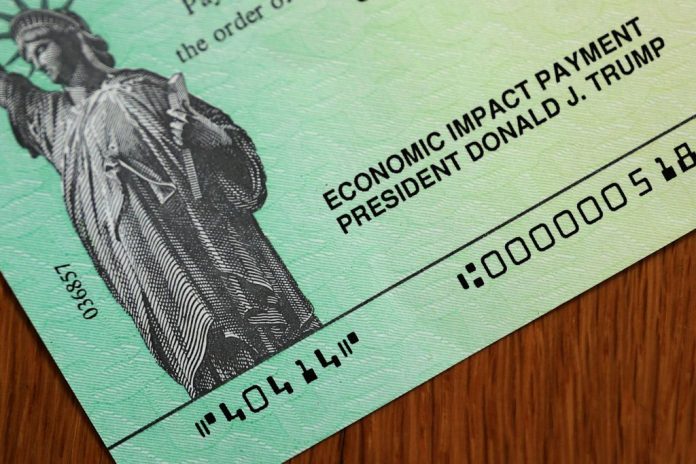 Americans say they'll be more willing to spend money this holiday season if the government comes up with a second round of stimulus payments similar to the $1,200 COVID-19 relief that were distributed earlier in the year.
But can Washington provide the cash in time for Christmas? Congressional leaders, President-elect Joe Biden, departing President Donald Trump, and officials in his administration all say they'd like to see a new aid bill come together quickly. But Democrats and Republicans are still far apart on the details.
So far this is what we know about the chances you'll get another stimulus check in the coming weeks.
Americans want more relief
A recent Franklin Templeton-Gallup survey found 16% of Americans plan to spend more on holiday gifts this year. That number jumps to 22% if the government comes through with another $1,200 relief payment.
The survey showed that 37% are planning to spend less this holiday season, but that drops to 30% if consumers receive a second stimulus check.
On Friday, Treasury Secretary Steve Mnuchin said Republicans want to sit down soon with Democrats to draft a bill "for the people that really need" stimulus checks. Mnuchin negotiated with House Speaker Nancy Pelosi before the election, and neither could come to an agreement.
Relief measures presented by both Democrats and Republicans have included additional direct payments to Americans.
So when will you get a second stimulus check?
It's been more than seven months since the Internal Revenue Service (IRS) started distributing the initial round of relief money for Americans. A survey from the U.S. Bureau of Labor Statistics found that almost 60% of Americans used their first stimulus checks to pay for basic expenses like groceries and utilities.
Some also invested the cash or used it for other purposes. Those other purposes may have included buying affordable life insurance. This speculation comes from the fact that sales of life insurance policies have been surging this year since the beginning of the COVID-19d pandemic.
Democrats and Republicans still disagree on a number of issues regarding the next stimulus package. It seems the most head butting is about its size and scope. Biden and other Democrats think the government should spend at least $2.2 trillion whereas Republicans want 5he next stimulus package to be around $500 billion.
Biden believes Republicans may be more willing to compromise once Trump is out of the picture. But if he is wrong and an agreement can be made quickly after Congress' Thanksgiving break (and assuming it includes new direct payments), Americans could start receiving money by late December, based on how fast the cash started flowing the first time.
On the flip side, if the negotiations fail again, a deal might have to wait for the new Congress and the new administration in January. This would mean no stimulus checks before February.
—————————————-
Have a story you want USA Herald to cover? Submit a tip here and if we think it's newsworthy, we'll follow up on it.
Want to contribute a story? We also accept article submissions – check out our writer's guidelines here.