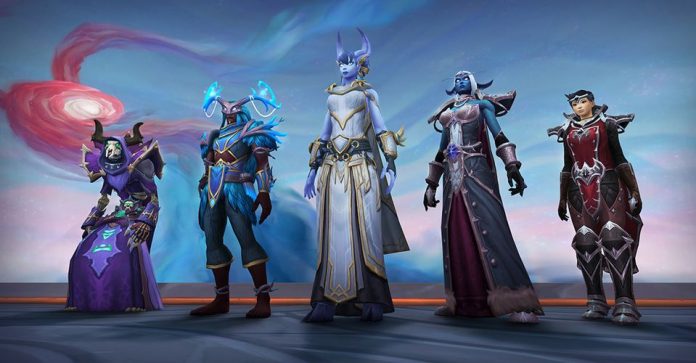 The U.S. District Court for Massachusetts tossed out the 9 year-long patents lawsuit against World of Warcraft game-maker Activision Blizzard.
U.S. District Judge Denise Casper agreed with Activision Blizzard's attorneys, saying that Worlds' patents are only "abstract ideas." And that the concept under review is not transformative enough to be legally patentable. She disagreed with the Patent Trial and Appeals Board (PTAB) from January 2020.
The judge says that "Worlds' asserted claims use a general-purpose computer to employ well-known filtering or crowd control methods and means that ultimate use same to display graphical results and generate a view of the virtual world, none of which is inherently inventive or sufficient to 'transform' the claimed abstract idea into a patent-eligible application." 
Judge Casper granted Activision Blizzard's summary judgment request. And she also dismissed Worlds' infringement claims as "invalid as a matter of law."
Worlds Incorporated patents 3D online virtual worlds
Worlds Incorporated is an intellectual property developer and the owner of several patents related to 3D online virtual worlds." 
The extended patent infringement litigation was filed by Worlds Incorporated in 2012.
 According to the Worlds website, " The Company has a portfolio of 10 US patents for multi-server technology for 3D applications. The earliest of these patents issued on an application filed November 12, 1996. A provisional patent application, serial number 60/020,296, was filed on November 13, 1995. These patents are related to each other and disclose and claim systems and methods for enabling users to interact in a virtual space."
Worlds Inc. was founded in 1994 and they claim their 3D patents were the first to offer multi-user environments, known as virtual worlds.  Their patents have interactive Avatars, media graphics, text chat, voice-to-voice chat, video, and e-commerce potential. The virtual worlds they envisioned allow visitors to interact, teleport travel, and participate in shared experiences.
Litigation with World of Warcraft
In the Worlds 2012 complaint filing against Activision Blizzard, they allege that World of Warcraft and Call of Duty infringe on five of its patents. And they detail their patents showing various processes for creating, displaying, and in-game use of multiple-player 3D avatars. 
Worlds' asked the court to order Activision Blizzard to cease and desist from the alleged infringement. And they also asked for damages to be awarded to them.
In 2014, Worlds expanded its complaint, in a separate lawsuit, against Destiny publisher Bungie. A developer-publisher agreement was in-place between Bungie and Activision at that time.
Bungie petitioned the patent office's Patent Trial and Appeals Board (PTAB) in a challenge to Worlds' claims. And Bungie says that you can't patent the concept of a shared multiplayer 3D space since it is a universal ideal. 
In January 2020, the PTAB ruled against Bungie. They dismissed all remaining proceedings brought against Worlds by Bungie. And returned all patent claims to Worlds.
The case was appealed to the Federal District Court by Activision. And on April 30th, after years of litigation US District Judge Denise Casper issues a summary judgment in favor of Activision. This effectively threw out the case.
CEO Kidrin says it's not over
In a statement Worlds CEO Thom Kidrin says, "We are obviously disappointed in the court's decision, but we believe the ruling is contrary to the established law of section 101 as announced by the U.S. Supreme Court and the U.S. Court of Appeals for the Federal Circuit." 
And Mr. Kidrin emphasizes that "The court's decision focused much of its analysis on claim 4 of the '690 patent, which was fully considered and found valid and patentable by the Patent Trial and Appeal Board in the challenges raised by Bungie in 2015."
Mr. Kidrin adds that "Worlds has faced many obstacles while enforcing its intellectual property rights against parties such as Activision, Linden Lab, and Microsoft. Some thought Bungie's 2015 challenges would put an end to Worlds' patents, but Worlds persevered and each of the challenged patents emerged successfully with claims intact. Friday's ruling is just another obstacle, and Worlds intends to continue fighting to overturn that ruling."
On Sept 25, 2020, Worlds submits a formal filing of the Redmond, Washington-based Microsoft Corporation for patent infringement. The complaint accuses Microsoft in its Minecraft video game of infringing on their 501 Patent.