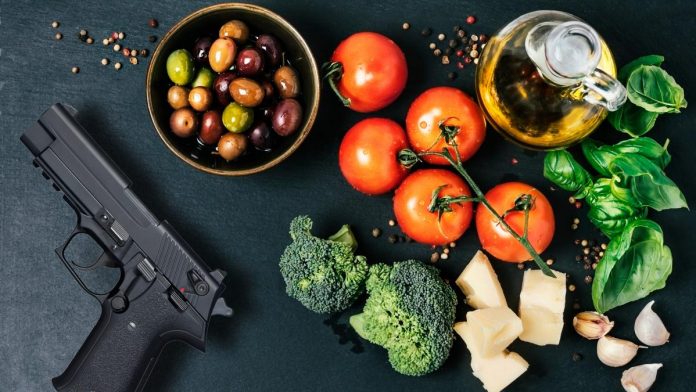 YouTube may have played a big part in the capture of a Mafia boss who has been on the run since 2014.  The Court of Reggio Calabria requested an "order of custody," similar to a US arrest warrant. Marc Feren Claude Biart, fled from Italy.
 Biart, 53, is a member of the notorious Cacciola clan of the 'Ndrangheta. He is now under arrest for alleged cocaine trafficking.
International news outlets including Agence France-Presse and Calabria (Italian) report that Biart, a fugitive from Italy, was living in a Caribbean hideaway. Biart hid away in Boca Chica, a municipality of the Dominican Republic. It is a popular tourist destination. And it has a large Italian expatriate population. 
The YouTube Connection
Many know Biart for his culinary skills and outgoing personality. But his love of cooking led to his capture. The fugitive created a YouTube channel. He and his wife cooked their favorite Italian dishes in front of a camera.
The fugitive was careful to hide his face while he was making the videos. But his distinctive tattoos appeared onscreen. The mystery chef has been living like a "ghost" in his community. The locals knew him only as Marc. They believed him to be a retired businessman.
He was taken into custody by Interpol, flown to Milan, and turned over to the local authorities. The Italian police officially arrested him when his plane touched down.
I-CAN has Success
His bust is another milestone for the joint operation called I-CAN, for Interpol Cooperation Against 'Ndrangheta. I-CAN includes the Italian Central Criminal Police Directorate, Interpol, and multiple police forces from at least 10 countries.
The group's methods tracking led to Biart's arrest. Authorities caught additional 'Ndrangheta fugitives using these same tactics.
Italian authorities say 'Ndrangheta, is the richest and most dangerous organized crime syndicate in the country. And the Mafia-connected group has long dominated the European cocaine trade. They operate out of a base in Calabria, Italy. But commit crimes all over Europe.
On Monday, Francesco Pelle, 44, was arrested. Pelle, the Italian fugitive, ordered the revenge killing of a mobster's wife in Germany. He received his conviction in Italy. Unfortuantely for Pelle, he was found in a Portuguese clinic receiving treament for COVID-19. Officials declared the wheelchair-bound 'Ndrangheta boss as 'wanted' for the infamous Duisburg mafia murders. 
Another Calabrian 'Ndrangheta member has been on the run since 2018. His arrest came while in Barcelona three weeks ago. Giuseppe Romeo, 35 is on the list of Italy's most dangerous fugitives. Officials believe Romeo is a key player in the Mob's domination of the European cocaine trade. Consequently, he received a sentence of 20 years in prison on drug trafficking charges.