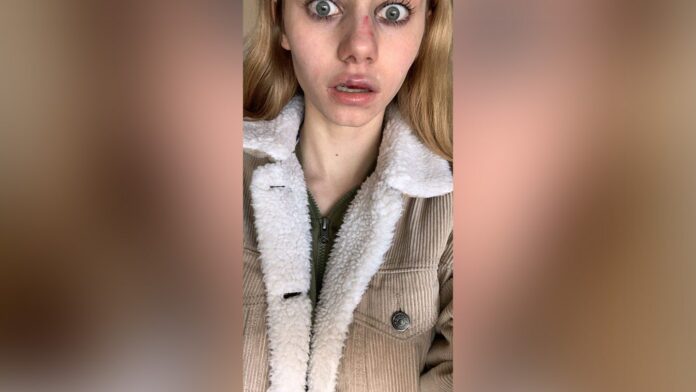 This story may contain disturbing details.  If you or someone you know is having thoughts of suicide, please get in touch with the National Suicide Prevention Lifeline at 988.
A 14-year-old girl from New Jersey ended her life after an unsettling video of girls cruelly beating her up in the high school's hallway spread online. Now, her devastated father promises to remember her legacy by bringing awareness of a broken school system he says overlooked extensive school bullying.
Adriana Kuch, a student at Central Regional High School, was found dead on Feb. 3 at her home, two days after the shocking video went viral. 
The disturbing video shows Adriana and her boyfriend walking down the hallway of the local public high school when a student walks up and starts beating her in the face with a water bottle. Adriana falls to the ground, where she is continually kicked and punched by a group of students. Cheering is heard from the student who took the shocking video.
About 30 seconds into the attack, two school workers interrupted the ambush.