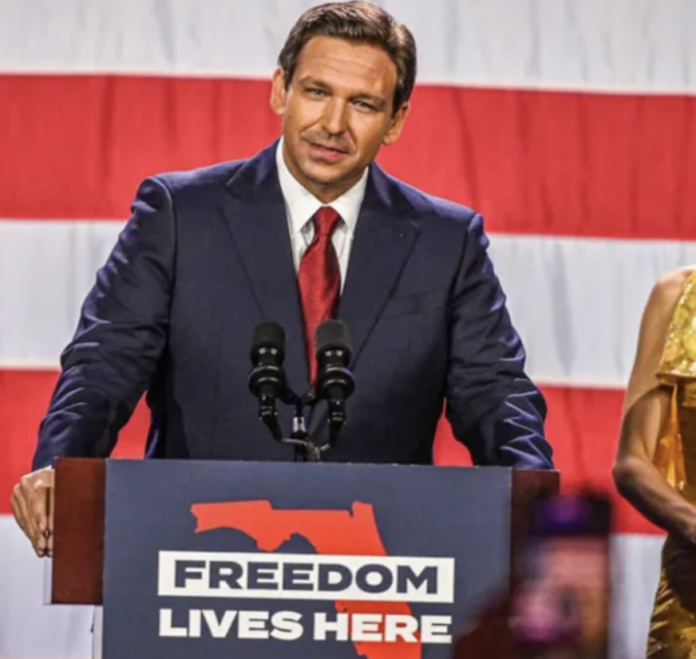 The anticipation over whether or not Florida Gov. Ron DeSantis will run in the 2024 presidential election remains nearly tangible in the US political atmosphere.
Right now, the Florida governor has all eyes on him as he carries out his second term, following his massive re-election victory last year. At the same time, DeSantis is routinely being asked during press conferences what he thinks of the attacks from former President Trump.
The fact that Trump is entertaining this malicious slander is ridiculous but it shows how truly terrified he is of DeSantis challenging him for the mantle. pic.twitter.com/YmGHuXMPk8

— Ron to the Rescue (@Ron2theRescue) February 8, 2023
Trump, sensing DeSantis to be the greatest threat against him winning the 2024 GOP nomination, continues to bash the Florida governor. Trump's doing this in spite of many Republicans taking up for DeSantis.
Meanwhile, multiple political super PACs are also coming to DeSantis' aid, laying the groundwork for him to seek the presidency in 2024.
A closer look at PACs that want DeSantis to run for president
Ready For Ron and Ron to the Rescue are a few of several PACs to show support for the Florida governor campaigning in the 2024 presidential election.