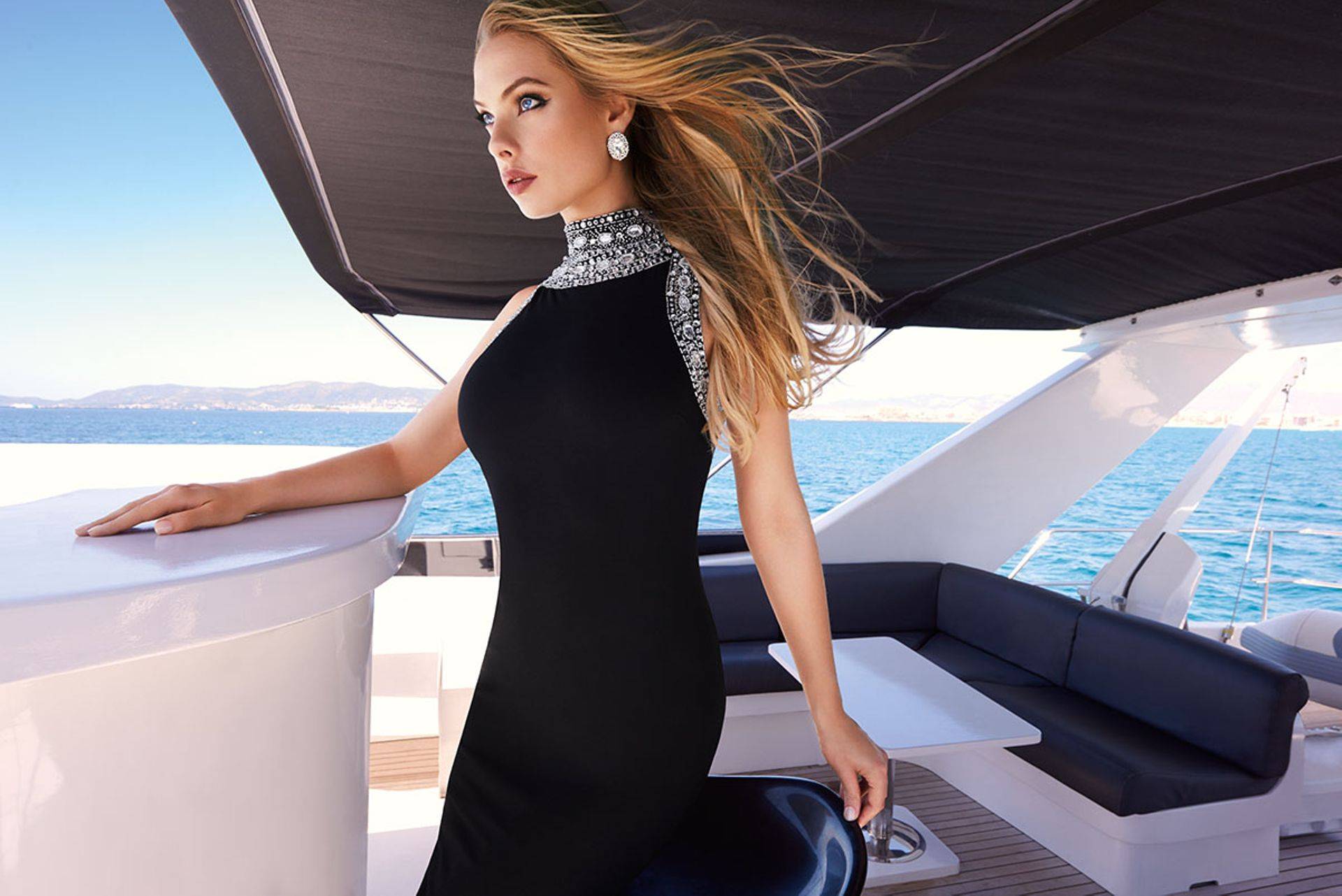 CoCo Couture has received the 2017 Normy award.
We are delighted that our clients voted CoCo Couture and proprietor Candace Khashman as the 2017 Normy Award WINNER! Voting was over a course of 90 days and votes were cast via the web for the Best Boutique in LKN…and the verdict is in….CoCo Couture has been awarded the 2017 Normy Award!
With having over 20 years experience in the design and sales industry, Candace Khashman has created a boutique that is the signature of elegance with sleek sophisticated apparel lines that will not "break the bank." With carrying over 50 different designer labels, each collection is carefully selected with intricacy, style, craftsmanship and price point in mind. Exclusive designers such as Joseph Ribkoff and RYU are just a few elite designers that adorn this sheek boutique. CoCo Couture launched their Grand Opening Fall of 2016 and with being open for less than 7 months they have received two very distinguished honors: 2017 Normy Award & 2017 Best of the Best Award.
CoCo Couture only purchases a select few sizes per collection and will NOT re-order if size is not available making each piece exclusive to their clients. You don't have to worry about showing up to a special event and someone else is wearing your signature piece! Collections will not be found at other retailers that CoCo Couture carries. Each staff member at CoCo Couture has extensive sales and retail experience and have a true passion for creating a look that is catered to you…and only you…….allowing you to have your own signature style. Complimentary patterns, prints, bold hues of accent colors and accessories makes CoCo Couture so unique…and all of this is complimentary to our clients. Philanthropy is one of the key elements CoCo Couture strives for. Participating in various charitable causes and networking with the local community to "keepin it local" has been a key element to the operation and success of CoCo Couture.
The boutique is accented with hues of platinum and blue heron tapestries focusing on the elegance of each designer favorite. Vintage 100 year old wardrobe trunks are used as the display cases with elegant iron scroll racks. Clients receive the "red carpet treatment" with exotic wines, teas and pastries served daily. Wish List? CoCo Couture has a detailed wish list for their patrons. Looking for a specific collection? CoCo Couture will send notifications of new inventory at your request. On lIne ordering can be done in the comfort of your home with same day shipping. Collections of bold tangerine hues, canary yellow stripes and vintage inspired collections with intricate stitching can be found in literally every corner of this gem of a boutique! From basic wear to formal wear…there is a collection for you. Special occasion dresses adorned with heavy beading, rhinestone accents, detailed embroidery, elegant silk patterns, tapestries and silks…are found in many collections CoCo Couture offers.
Located in the heart of LKN, Candace Khashman offers complimentary wardrobe consultation bringing in specific designs catered especially for you. New inventory arrives weekly so what you see today…may be gone tomorrow! Located at: 19818 N Cove Road Suite B Cornelius, NC 28031 www.thecococouture.com Open Monday thru Saturday 10-5 Sunday 1-3 Email us @ [email protected] (704) 896-8044