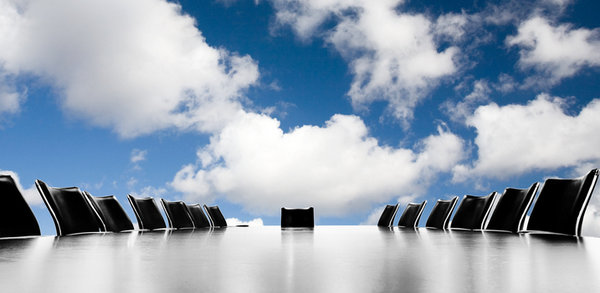 This story is brought to you by The Business Battleground via the USA Herald Platform
You've tried the open workspace. You've tried bringing pets to work. You've tried providing free snacks and drinks for employee morale. You've gone to every business seminar and workshop imaginable. You've had countless executive strategy retreats and planning sessions. But there's one thing most companies haven't tried – The God Business.
It's been dubbed, "The best business seminar in America by far you can attend this year!" If you want the power of God and divine, unexplainable favor, and miracle upon miracle heaped upon your life, family, and business, make your business a God Business.
Peter Lowe, founder of the Get Motivated Success Seminars packing arenas for 25 years with U.S. presidents and celebrities, and Dr. Rollan Roberts, former CEO of the Hoverboard company and crisis management firm, The Prompting, founded The Business Battleground to win back the soul of business.  People always wondered the secret to our global success, and we are finally able to boldly share the real principles behind the massive success and how others can use The God Business principles to achieve greater results.  The Business Battleground is tremendously enlightening and a balanced teaching for faith-based business leaders on how to walk out a life of faith and commerce in our society. Many times people of faith go to either extreme and neglect one or the other – these seminars help provide some wisdom on how to have a God Business without compromising your faith or good business practices.
The most successful CEO's, entrepreneurs, executives, and companies use Biblical principles often without even knowing it. The Business Battleground hosts events in cities around the country for the sole purpose of turning businesses upside by creating "God Businesses." Dr. Roberts and Mr. Lowe walk through exactly what it means to have a God Business, shares how to run a company as a God Business CEO, and provides access to The God Business Blueprint – a how-to/sample guide for corporate guidelines and policies, including finance, culture, operations, marketing, distribution, customer service, sales, and business travel.
The Business Battleground teaches attendees to focus on "soul before goal." Build the person, and the person builds the business. Their message is, "Give your business to God. Be bold in your business. Be innovative in your work. Have policies and culture that honor God, and in so doing, it will honor all stakeholders."
According to their website, these are the takeaways from their events:
* How to Be a God Business CEO
* The God-based Business Blueprint for stunning success
* The only 5 ways you can fail and how to eliminate them
* How to get direction from God for your marketing and business strategy
* How to recover from an Epic Fail
* How to position your business for God to bless and prosper it
* How to turn your Fear into Faith The spiritual secrets to pulling your business out of a nosedive
You can visit their website for future event dates and locations.  Dr. Rollan Roberts and Peter Lowe founded The Business Battleground because it is critical to them that they win the cities of our great nation for Christ! Their desire is to see God's blessing and favor poured all over you and your business.  If you're like most, and have tried everything else, it's time to try the next hottest trend in business – The God Business.