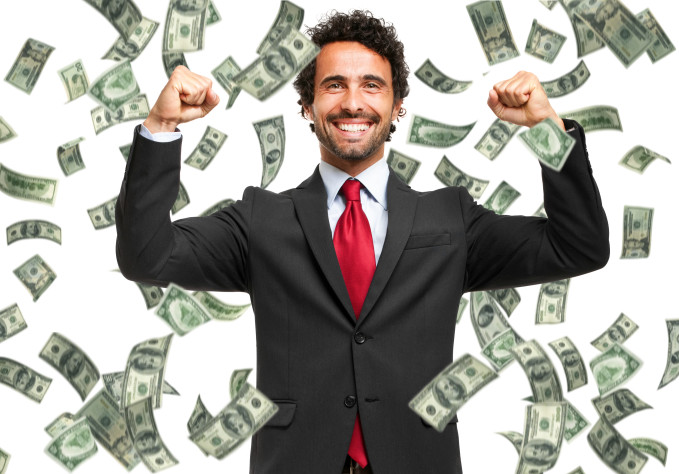 Whether you need an extra $40 for a night at the bar, need to make your rent, or quite frankly regardless of the circumstances, it's always nice to have a little extra cash lining your pockets.
Here are 4 ways to get that cash you need fast.
1. Check if you have unclaimed money lying around
It's possible that you have unclaimed money just sitting in an old account. It surprisingly happens more often than you think. Americans currently have more than $40 billion in unclaimed funds.
You can start your search by going to MissingMoney.com, which will show if you left any money in an old checking or savings account, or if you're entitled to unclaimed life insurance policies from relatives who have passed away.
It's also a good idea to check with the IRS to see if there are any tax refunds you're missing.
You can amend your previous tax returns for up to three years if you were eligible for a refund but neglected to claim it.
2. Make your hobby a side gig
Do you have a hobby? If done right, you could do it for a fee and bring in additional income.
Freelancing platforms like moneywise and Upwork make it easy to get paid for doing the things you love to do already such as building a resume. Upon completing gigs and accumulating positive reviews, you can increase the price of your services and make even more money. You might even be able to piece together enough freelance gigs to not have to work a traditional job ever again!
3. Get paid when businesses misbehave
Enter the class-action lawsuit.
Check ClassAction.com to see if you qualify for reimbursement over products or services you purchased in the past that were falsely advertised, defective, or that you were overcharged for.
Recent settlements have included well-known companies such as Apple, Tesla, and Juul. Many class action claims can be completed online in a few minutes, though it may take up to a year to receive your rebate.
Eligibility requirements vary depending on the lawsuit, but in some cases, you may not even need a receipt to get a refund. If proof of purchase is required and you can't find your receipt, bank and credit card statements are a great place to retrieve this information.
4. Sell your trash for cash
Another good way to scrape together some cash is selling the things you no longer need, want, or use. Yard sales, garage sales, and flea markets are great places to set up shop, pawning off your old goods for a quick buck.
E-commerce sites like E-Bay and Craigslist are also great places to post an item for sale. If you agree to make the transaction in person, please make sure you do your part to stay safe. Ask to make the sale in a public place with lots of people. Day time is also the safest time of day to make these person to person deals.
If you have old jewelry or electronics you are willing to part ways with, you can bring them to a pawn shop. While you likely will get less money for these items than you would be selling them yourself through a site like E-Bay, pawn shops take the pressure of finding a buyer off of your shoulders.
—————————————-
Have a story you want USA Herald to cover? Submit a tip here and if we think it's newsworthy, we'll follow up on it.
Want to contribute a story? We also accept article submissions — check out our writer's guidelines here.