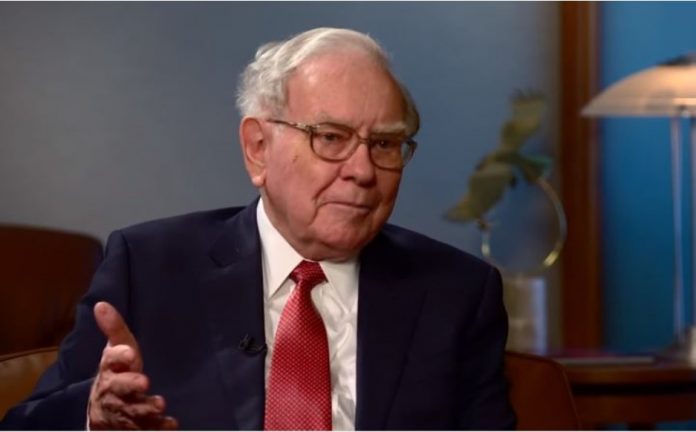 For years, Warren Buffett has been regarded as the greatest investor ever. It's no surprise that when he gives investment advice, everybody and their brother listens since has had great success growing his fortune through prudent investments.
Recently, however, Buffett offered some advice that was a little off-brand for him. Rather than giving investment advice, Buffett shared one of his tips to keep your tax bill lower.
What is this tip that could help slash the taxes you owe on investment gains? It's simple: "If you aren't willing to own a stock for 10 years, don't even think about owning it for 10 minutes."
This advice is actually great for a couple of reasons. In general, long-term investors have usually performed better beating the market than short-term investors. But it is also very sound advice because if you hold on to stocks for longer than a full year, you will pay a much lower capital gains tax on any realized gains.
Capital gains arent always taxed as ordinary income. In fact, they're divided into two categories: long-term and short-term capital gains.
Any capital gain profit you receive from an investment you held for less than a year, is considered a short-term capital gain and is taxed at your ordinary-income rate. If you hold on to the investment for longer than one year, however, capital gains are taxed at a much more favorable long-term capital gains rate.
For millions of Americans, staying invested for more than a year will mean paying the Internal Revenue Service (IRS) nothing at all on capital gains. Even for those in higher income tax brackets, the long-term capital gains rate is significantly lower than the rate on other income. This includes investments held for less than a year which are, again, taxed at the regular income tax rate.
If you only make investments that you're comfortable holding for ten years, as the Oracle of Omaha says, there's not a whole lot of reason to sell your position before that one-year milestone on capital gains taxes. Even if you profit in the first year of ownership, and as long as you picked a stock with solid long-term prospects, why wouldn't you continue to hold on to it? An early profit might mean your investment is a good one that will continue to perform well for years to come. Selling too soon could cost you potential future gains and increase your tax bill.
Of course, there are situations where the fundamentals of a company change and you take whatever profits you've made within a year and get out of dodge. But if you've done your homework to find a company that is set up to be successful for the long-term, that shouldn't happen.
—————————————-
Have a story you want USA Herald to cover? Submit a tip here and if we think it's newsworthy, we'll follow up on it.
Want to contribute a story? We also accept article submissions — check out our writer's guidelines here.