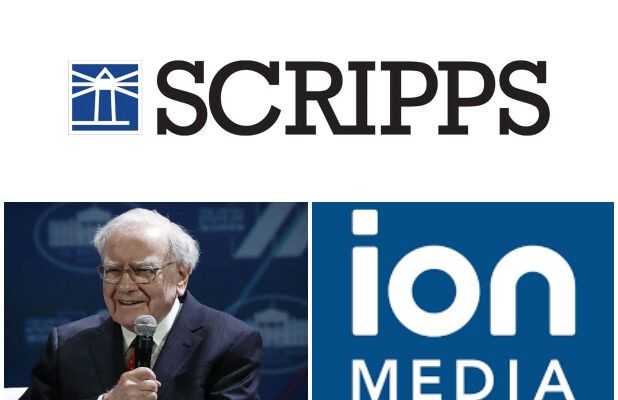 Berkshire Hathaway, the multinational conglomerate controlled by legendary billionaire investor Warren Buffett, invested $600 million in E.W. Scripps Company (NASDAQ: SSP), the fourth-largest independent TV station owner in the United States.
This is the second major investment by Berkshire Hathaway this September. Earlier this month, Buffett's conglomerate purchased around $734 million worth of shares in Snowflake during its initial public offering (IPO).
On Thursday, E.W. Scripps said Berkshire Hathaway's preferred equity investment will help finance its $2.65 billion acquisition of ION Media, a national broadcast network.
Buffett's conglomerate also will receive a warrant to purchase up to 23.1 million Class A shares of Scripps at an exercise price of $13 each. It means Berkshire Hathaway will invest an additional $300.3 million in the TV station owner at any time in the future, but no later than one year after all preferred stock has been redeemed.
Berkshire Hathaway invests in companies that it believes are long-term winners–companies that that can consistently deliver value or generate good returns to shareholders for years to come. Its huge investment shows its confidence that Scripps will be profitable.
Berkshire Hathaway is attracted by Scripps' "history of value creation"
In a statement, Buffett's lieutenant, Ted Weschler, who is responsible for Berkshire Hathaway's investment noted that E.W. Scripps has a "history of value creation" and that "drove their interest in the transaction."