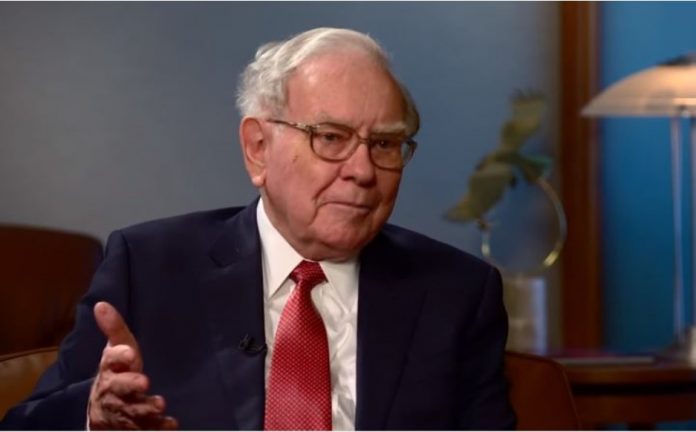 Berkshire Hathaway, the multinational conglomerate managed by legendary billionaire investor Warren Buffett made around $800 million in profits from its investment in Snowflake, which had its initial public offering (IPO) on Wednesday.
During its market debut, the stock price of Snowflake surged 111% to $253.93 per share.
Berkshire Hathaway purchased $250 million worth of Snowflake shares in a private placement and bought additional 4.04 million shares from a stakeholder in a secondary transaction at the IPO price of $120 each.
The total purchase piece for its stake in the cloud computing company was about $734.8 million. After Snowflake's IPO, Berkshire Hathaway's stake was worth around $1.55 billion therefore its paper profit on the cloud computing company's first day of trading was over $800 million.
In fact, Snowflake traded as much as $319 per share during its market debut. Considering that, Buffett's conglomerate could have made as much as $1 billion in paper profits.
Warren Buffett's lieutenants possibly orchestrated investment in Snowflake
Market observers are speculating that Buffett's lieutenants, Todd Combs and Ted Weschler arranged Berkshire Hathaway's investment in Snowflake's IPO.
Buffett has been vocal that does not like investing in IPOs. He believes that investors are buying into market newcomers because of the hype and that is not a great reason for investment.
During an interview with CNBC last year, Buffett said, "In 54 years, I don't think Berkshire has ever bought a new issue," when asked if he was considering investing in the highly-anticipated Uber IPO.
The legendary value investor also stated that he looked at Uber's business but decided to pass on it. "I don't have any special feelings about it…the idea of saying the best place in the world I could put my money is something where all the selling incentives are there, commissions are higher, the animal spirits are rising, that's going to better than 1,000 other things I could buy where there is no similar enthusiasm … just doesn't make any sense. I'm not saying that what we're buying is going to work out better, but there have to always be better things than one single issue."
Meanwhile, in a recent interview with CNBC's Halftime Report, Mike Speiser, the managing director of Sutter Hill Ventures, founding investor in Snowflake, said, "Warren Buffett is the greatest investor on the planet and we're humbled by the fact that Berkshire is making a bet on Snowflake. We're going to work hard to make it worth that bet."
—————————————-
Have a story you want USA Herald to cover? Submit a tip here and if we think it's newsworthy, we'll follow up on it.
Want to contribute a story? We also accept article submissions — check out our writer's guidelines here.