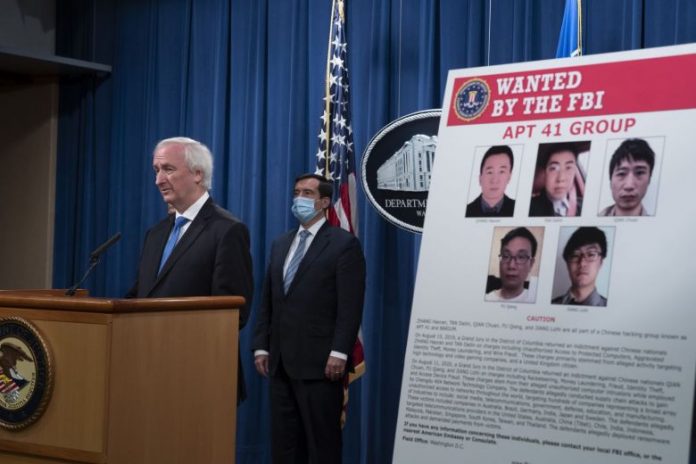 Apt41 hackers and other cybercriminals are charged with computer crimes, including intellectual property (IP) theft, ransomware attacks, and crypto-jacking. 
According to the U.S. Department of Justice (DOJ), a federal grand jury in Washington D.C. charged seven international hackers with cybercrimes in three separate indictments in August 2019 and August 2020. 
Two Malaysian citizens, Zhang Horan and Tan Dailin have been charged in a 25-count indictment. Three Chinese nationals, Jiang Lizhi, Qian Chuan, and Fu Qiang are charged in a 9-count indictment. And two other Chinese nationals, Wong Ong Hua and Ling Yang Ching were charged in a 25-count indictment. 
Defendants used sophisticated and troubling cyber-criminal scheme
"The scope and sophistication of the crimes in these unsealed indictments are unprecedented. The alleged criminal scheme used actors in China and Malaysia to illegally hack, intrude and steal information from victims worldwide," Michael R. Sherwin, Acting U.S. Attorney for the District of Columbia said in a statement.